Awards & Scholarships honor achievement and professionalism
Golden Light Award | Community Service Award | Exemplary Service Award | Scholarships
By any measure, OGR members are stand-outs in terms of commitment to their profession, their families and their communities.
OGR's award and scholarship programs enable the association to acknowledge member achievements and support the career goals of promising mortuary science students. Winners are acknowledged in The Independent®, on the website and at the Annual Conference.
For questions, contact the Education Department, (800) 637-8030.
---
Golden Light Award
In 2002, OGR instituted its most prestigious award, the Golden Light Award, to salute professional excellence exemplified by individual members who have inspired others by their commitment to service.
As an OGR member, you have opportunity each year to nominate a fellow member who has distinguished him- or herself in the funeral profession through OGR involvement, community service or volunteer activities that demonstrate "service measured not by gold, but by the Golden Rule."  
---
Current Golden Light Award Winner
OGR is privileged to bestow its 2013 Golden Light Award to Jeffrey Wages.
About Jeffrey Wages: At the age of 13, Wages' father introduced him to their family's funeral service business where Jeffrey began working holidays and weekends. After obtaining his degree in mortuary science, he joined his father's funeral home where he continued the traditions of the family business including giving back to the profession and community. (Wages' father was instrumental in founding the Golden Light Award and is also a former recipient.)

Wages is a member of the Academy of Professional Funeral Service Practice, Academy of Graduate Embalmers of Georgia, the Independent Funeral Directors of Georgia, National Funeral Directors Association and Cremation Association of North America. He has also served on numerous OGR committees and was on the board of directors for seven years, including a term as president. He took a hands-on approach with managing OGR during its transition between executive directors, and he led the search for the current executive director. He also facilitated a casket discount program with Aurora Casket Company and has served as OGR's liaison for Funeral and Memorial Information Council for the past several years.

[BACK TO TOP]
---
Past Golden Light Award Winners
2002 Award

Glenn P. Taylor Glenn Funeral Home & Crematory, Owensboro, Ky.

2007 Award

Harold Lake Rindt-Erdman Funeral Home, Arkansas City, Kan.
2003 Award Bonnie Helweg-Campbell Helweg Funeral Service, Inc., Jenkintown, Pa.
2008 Award Charles Rader LeRoy Rader Funeral Home Longview, Texas
2004 Award Billy K. Wages Wages & Sons Funeral Home, Stone Mountain, Ga.
2010 Award William Brock, Jr. Vander Plaat Funeral Home Wyckoff, NJ
2005 Award Thomas P. Lynch Lynch & Sons Funeral Directors Milford, Mich.
2011 Award Robin Williams R. Lee Williams & Son Funeral Home & Crematory St. Petersburg, FL
2006 Award Michael G. Butler
Livingston-Butler-Volland Funeral Home & Cremation Center, Hastings, Neb.

2012 Award Guy Linnemann Linnemann Funeral Homes, Erlanger, Ky.


 

2013 Award Jeffrey S. Wages Wages & Sons-Gwinnett Chapel, Lawrenceville, GA
---
Golden Rule Community Service Award
Launched in 2008, the Golden Rule Community Service Award singles out a member firm for outstanding service to the community performed during the calendar year.
APPLICATION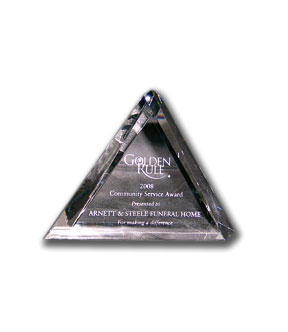 2013 Winner:
Gardinier Funeral Home
Franklin, PA


For the past few years, Gardinier Funeral Home, Inc., along with their families, friends, and members of their community, has collected donations for a charity of its choice while representing the funeral home during the annual 5k race, "Race for any Pace." The race takes place during Franklin's October festival, Applefest, which is organized by the Chamber of Commerce and is one of the largest annual events in the community.

In 2011, the Gardinier team collected donations for Life Building Ministries, a local nonprofit group that empowers and rehabilitates young men from addictions. Through donations, the team was able to raise $700 to support Life Building Ministries' ongoing work and ministry.  In 2012, the Gardinier team raised $1000 to support the Down Syndrome Association of Pittsburgh, a group of parents and professionals dedicated to enriching the lives of people with Down Syndrome. This year, Gardinier Funeral Home hopes to raise even more money for the Venango Area Riding for the Handicapped Association, an organization that provides therapeutic horseback riding for physically and emotionally disabled children, adolescents, and adults in the northwest Pennsylvania counties. Gardinier Funeral Home is a fine example of how a funeral home can go beyond what is expected of them and impact their community with generosity and humility. We look forward to hearing how this year's 5K race goes!

Past Golden Rule Community Service Award Winners
2012 Joseph Pray, Pray Funeral Home Charlotte, Mich.
2011 Award Miles T. Martin Funeral Home Mt. Morris, Mich.
2010 Award Brunswick Funeral Home East Brunswick, NJ
2009 Award Arnett & Steele Funeral Home Pineville, Ky.
---
Exemplary Service Awards
The Exemplary Service Awards recognize those Golden Rule firms that have displayed outstanding professionalism and exemplary service.
The criteria for receiving an Exemplary Service Award are family comments gathered through OGR's Family Contact Program, a family evaluation of the service received from members. Comments that represent a family's satisfaction and indicate that the funeral home performed in an exemplary manner are chosen as nominees for for this award.
Each year, a collection of comments are reviewed by the Regional Chairpersons, who choose the top three instances of member firms providing service above and beyond what is typically expected.
Those firms are honored as Gold, Silver and Bronze Exemplary Service Award winners.
For information about Family Contact, contact the membership department or call (800) 637-8030.
2013 Winners
Gold Award:
Osborne Funeral Home, PA Williamsport, Md.
Silver Award:
Thomas Funeral Home, PA Cambridge, Md.
Bronze Award (Tie):
E.E. Pickle Funeral Home, Inc. Armory, Miss.
---
Scholarship Programs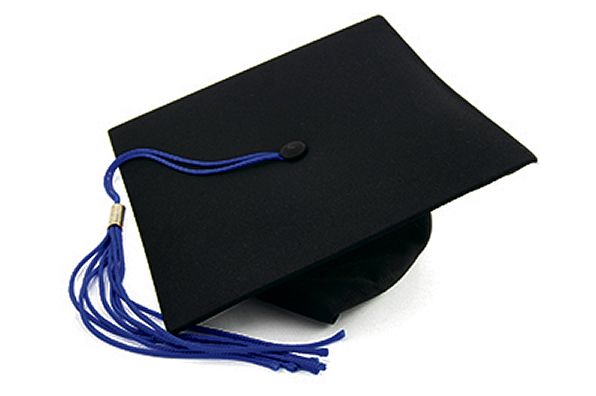 OGR demonstrates its support of the next generation of funeral home employees and owners by offering scholarships to students nearing completion of their mortuary science degree and about to enter the funeral profession.
The Awards of Excellence Scholarship Program provides scholarships to students based on strong academic performance, funeral service experience and the strength of their essay, that exemplifies a commitment to serving grieving families with compassion, fairness and dignity. Applicants must be enrolled in a degree program at an accredited mortuary science school or college, be scheduled to graduate in the calendar year in which the award is given, and have a cumulative GPA of 3.0 or higher. This fund is supported by member contributions.
Applications are due January 31 of each year. Applicants may begin applying after October 1. A complete application must contain an essay response and an official mortuary school transcript with grades for the fall/winter semester. See the application for more details.
Download the Application          Apply Online

---
2013 Scholarship Winners
Gold Award of Excellence: Michelle Wade, $3,500 Scholarship  Pittsburgh Institute of Mortuary Science
Silver Award of Excellence: Angela Carter $2,000 Scholarship St. Louis Community College
---
Awards of Excellence Scholarship Contribution Fund
Contributions to the Awards of Excellence Scholarship Fund may be made in someone's memory or in honor of a special event. Contributions are acknowledged in The Independent as they are received.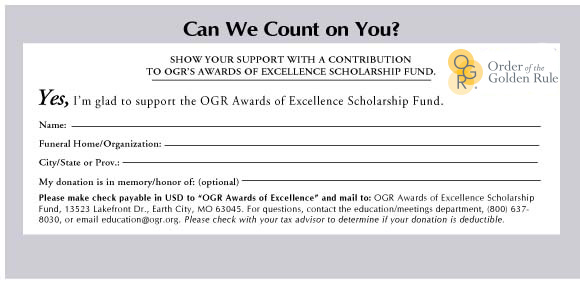 To send a donation, download a contribution form or contact the Education Department,
(800) 637-8030.

Please check with your tax advisor to determine if the donation is deductible as a business expense.