Awards & Scholarships honor achievement and professionalism
Golden Light Award | Community Service Award | Exemplary Service Award | Scholarships
By any measure, OGR members are stand-outs in terms of commitment to their profession, their families and their communities.
OGR's award and scholarship programs enable the association to acknowledge member achievements and support the career goals of promising mortuary science students. Winners are acknowledged in The Independent®, on the website and at the Annual Conference.
For questions, contact the Education Department, (800) 637-8030.
---
Golden Light Award
In 2002, OGR instituted its most prestigious award, the Golden Light Award, to salute professional excellence exemplified by individual members who have inspired others by their commitment to service.
As an OGR member, you have opportunity each year to nominate a fellow member who has distinguished him- or herself in the funeral profession through OGR involvement, community service or volunteer activities that demonstrate "service measured not by gold, but by the Golden Rule."
---
Current Golden Light Award Winner
OGR is privileged to bestow its 2014 Golden Light Award to Randall Earl.
About Randall Earl: Randy has been a licensed funeral director for more than 40 years, all 40 of which he has devoted to advancing the standards of the funeral profession at both the state and national levels.

Randy has served as President of the International Order of the Golden Rule, the Illinois Funeral Directors Association, and the National Funeral Directors Association. He was Board Chair of the Museum of Funeral Customs and the Funeral Service Credit Union. He has testified on behalf of the funeral profession before federal legislative and regulatory bodies including the U.S. Senate for ergonomics compliance, at the Federal Trade Commission regarding revisions to the Funeral Rule, and before the House Subcommittee on Commerce, Trade and Consumer Protection to advocate The Bereaved Consumer's Bill of Rights Act.
As devoted as Randy is to funeral service, he also recognizes the importance of worthy causes in his community and beyond. He has a steadfast dedication to the American Cancer Society and served as its Chairman of the Illinois Division. In 2008, Randy received the St. George Medal of Honor, the highest award presented to a volunteer by the American Cancer Society.

[BACK TO TOP]
---
Past Golden Light Award Winners
2003
Glenn P. Taylor
Glenn Funeral Home & Crematory
Owensboro, Ky.
2009
Charles Rader
LeRoy Rader Funeral Home
Longview, Texas
2004
Bonnie Helweg-Campbell
Helweg Funeral Service
Jenkintown, Pa.
2010
William Brock
Vander Plaat Funeral Home
Wyckoff, NJ
2005
Billy K. Wages
Wages & Sons Funeral Home
Stone Mountain, Ga.
2011
Robin Williams
R. Lee Williams & Son Funeral Home & Crematory
St. Petersburg, FL.
2006
Thomas P. Lynch
Lynch & Sons Funeral Directors
Milford, Mich.
2012
Guy Linnemann
Linnemann Funeral Homes
Erlanger, Ky.
2007
Michael G. Butler
Livingston-Butler-Volland Funeral Home &
Cremation Center
Hastings, Neb.
2013
Jeffrey S. Wages
Wages & Sons-Gwinnett Chapel
Lawrenceville, GA.
2008
Harold Lake
Rindt-Erdman Funeral Home
Arkansas City, Kan.
---
Golden Rule Community Service Award
Launched in 2008, the Golden Rule Community Service Award singles out a member firm for outstanding service to the community performed during the calendar year.
APPLICATION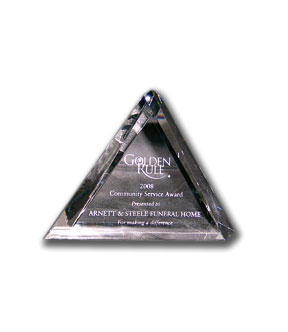 2014 Winner:
Brunswick Memorial Home
Peter Kulbacki


Brunswick Memorial Home takes great pride in honoring our service members and each year they actively seek ways to show their appreciation to the men and women who so proudly served and continue to serve this great nation. When looking for a Veteran's Group that they could be of service to last fall, it came to their attention to visit the State of New Jersey Veterans Memorial Home at Menlo Park in Edison, NJ. One of the owners, Diane Kulbacki and a staff member from Brunswick Memorial Home, Janice Grosholz, visited the veteran's home and inquired about the needs of the home and its veterans. When they met with the Directors of Recreation, they toured the 332 bed facility and were given a firsthand look at the long term nursing care facility and its history.

They planned a sit-down catered meal, a decorated dining room to resemble a dance hall, corsages for the ladies, live music to dance to, "champagne" to toast the event, and a photographer to capture the couples as they entered the ballroom. When the word spread to the funeral home staff about the project, the outpouring of support from the staff was overwhelming! Fourteen members of Brunswick staff and their families made time to volunteer the day of the event.

Past Golden Rule Community Service Award Winners
2013 Gardinier Funeral Home Franklin, PA
2012 Joseph Pray, Pray Funeral Home Charlotte, Mich.
2011 Miles T. Martin Funeral Home Mt. Morris, Mich.
2010 Brunswick Funeral Home East Brunswick, NJ
2009 Arnett & Steele Funeral Home Pineville, Ky.
---
Exemplary Service Awards
The Exemplary Service Awards recognize those Golden Rule firms that have displayed outstanding professionalism and exemplary service.
The criteria for receiving an Exemplary Service Award are family comments gathered through OGR's Family Contact Program, a family evaluation of the service received from members. Comments that represent a family's satisfaction and indicate that the funeral home performed in an exemplary manner are chosen as nominees for for this award.
Each year, a collection of comments are reviewed by the Regional Chairpersons, who choose the top three instances of member firms providing service above and beyond what is typically expected.
Those firms are honored as members of the Exemplary Service Awards Winners Circle.
For information about Family Contact, contact the membership department or call (800) 637-8030.
2014 Winners Circle
Cooper Funeral Home, Tecumseh, OK
Freitag Funeral Home, Bridgeton, NJ

2013 Winners
Gold Award:
Osborne Funeral Home, PA Williamsport, Md.
Silver Award:
Thomas Funeral Home, PA Cambridge, Md.
Bronze Award (Tie):
E.E. Pickle Funeral Home, Inc. Armory, Miss.
---
Scholarship Programs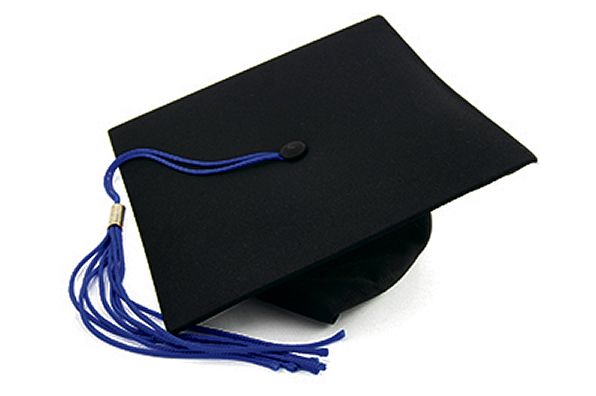 OGR demonstrates its support of the next generation of funeral home employees and owners by offering scholarships to students nearing completion of their mortuary science degree and about to enter the funeral profession.
The Awards of Excellence Scholarship Program provides scholarships to students based on strong academic performance, funeral service experience and the strength of their essay, that exemplifies a commitment to serving grieving families with compassion, fairness and dignity. Applicants must be enrolled in a degree program at an accredited mortuary science school or college, be scheduled to graduate in the calendar year in which the award is given, and have a cumulative GPA of 3.0 or higher. This fund is supported by member contributions.
Applications are no longer being accepted for 2015. Those interested in applying in 2016 may do so after November 1, 2015. A complete application must contain an essay response and an official mortuary school transcript with grades for the fall/winter semester. Stay tuned for more details.
2014 Scholarship Winners
Gold Award of Excellence: Ashley Baldauf-Kreil, $3,500 Scholarship Pittsburgh Institute of Mortuary Science
Silver Award of Excellence: Jorida Mihali-Allison $2,000 Scholarship Wayne St. University
---
Awards of Excellence Scholarship Contribution Fund
Through the Order of the Golden Rule Foundation, the Awards of Excellence Scholarship Program recognizes promising mortuary science students who have demonstrated a passion for and an understanding of the skills and commitment needed to provide families with meaningful funeral ceremonies.The foundation was able to offer a $2,000 and $3,500 scholarship in 2014 thanks to the generous contributions from businesses, vendors, and individuals. The fund also paid expenses for the top scholarship winner to network with potential mentors and/or employers at OGR's 2014 Annual Conference. Interested in contributing? Contributions in support of the Awards of Excellence Scholarship Fund may be made in someone's memory or in honor of a special event. Contributions are acknowledged in The Independent as they are received.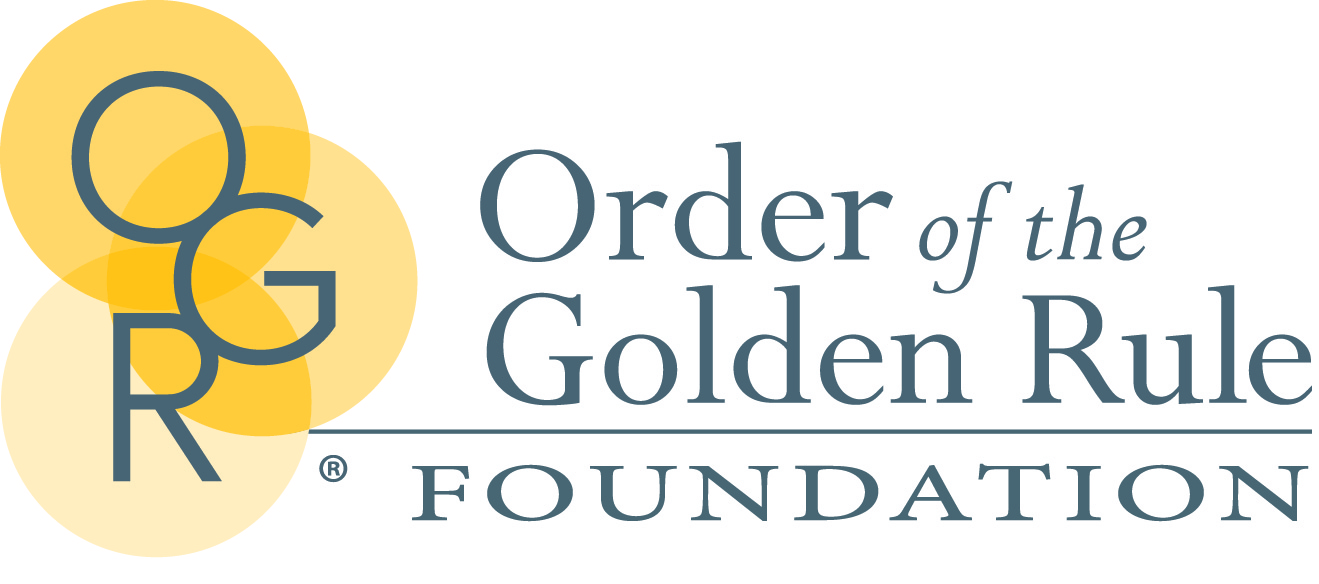 To send a donation, download a contribution form or contact the Education Department,
(800) 637-8030.

Checks should be made payable to the "Order of the Golden Rule Foundation". Order of the Golden Rule Foundation is a tax exempt charitable organization under section 501(c)(3) of the Internal Revenue Code. Your contribution is tax deductible.