International Perspective: OGR international members on COVID-19
OGR asked some of its international members to offer perspective on how the coronavirus pandemic is playing out in their cities and countries.
Jeremy Field, C.P.J. Field & Co., Ltd.
United Kingdom
The situation in the UK varies between nations (England, Scotland, Wales and Northern Ireland).
The number of mourners is generally limited to 20 in Scotland, 30 in England and Wales. The seats are arranged to ensure households can sit together but 2 meters (~6.5 feet) distance is maintained between households. Everybody attending a funeral indoors must wear a face covering.
We're able to go into a church before a funeral again (subject to national limits on attendance at funerals), although we've been unable to organize memorial events for families who had their funerals under tighter restrictions earlier in the year.
The death rate in the UK has been on or around the 5-year average since mid-July and, as of yet, we're not seeing a significant increase in the number of deaths from the second wave, although infections are rising again.
Our company has been getting some rest for the last three months (whilst funerals have returned to season levels) in anticipation of a "bumpy" winter promised to us by our Prime Minister. As a population, people seem a little weary of the restrictions on us which makes compliance challenging. With wider-spread testing for the virus now, we're more at risk of losing colleagues to isolation (as a result of a positive test or contact with someone who has tested positive) than previously.
For the time being, we're using our time to ensure we're properly prepared (stocking PPE and other relevant consumables) and looking after the wellbeing of our colleagues.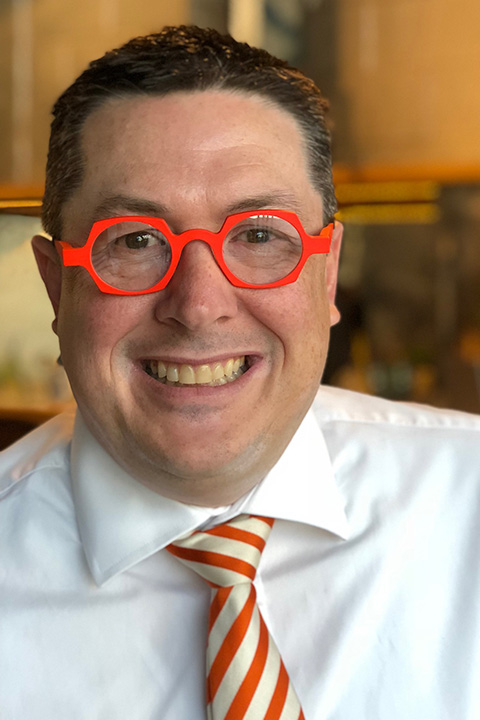 Adrian Nelson, Nelson Bros. Funeral Services
Melbourne, Australia
In Melbourne, we have experienced one of the longest and strictest lockdowns in the world, including a nightly curfew (8 p.m. – 5 a.m.) and 5km (3-mile) limit on travel since the start of July. Workers in essential industries (including funeral directors) require permits to be out of their homes.
Since the start of this year, the entire country has only recently reached 25,000 cases and 800 deaths. Compared with other nations, we have had low case numbers but conversely very major restrictions, mainly by our state government. Funeral numbers have been limited to 10 for most of this period and we have been unable to collect families in our Rolls Royce fleet to bring them to the service, nor have we been able to provide catering and refreshments, typically a significant part of our business.
Our team has balanced challenges on the home front, including having partners and families lose jobs in other industries, home schooling children, not being able to visit elderly relatives, waiting for elective surgery to be permitted and all the mental health surrounding these issues.
Our team has also adapted quickly to technology changes, especially the spike in webcasting and livestreaming of funerals. Our website numbers are through the roof, including posts on our tribute walls.
All of this is during a time when the overall death rate has fallen, but the regulations and requirements to carry out a funeral have increased. We seem past our second wave now and restrictions will be eased shortly, but this second wave has taught us there may well be a third or a fourth, as we learn to live longer term with this virus.
Raffy Jose, Arlington Memorial Chapels & Crematory
Quezon City, Philippines
As of Sept. 24, the Philippines has close to 300,000 infections, 60,000 of which are still active hospital confinements; over 5,000 people from all over the Philippines have died from coronavirus-related causes.
Our funeral home has handled over 500 COVID-19 deaths in the last six months and all of them were cremated per the guidelines set forth by our Health Department. We are only allowed to embalm bodies after the hospital or coroner's office issues a non-COVID-19 certification. This has brought down our burial case ratio from 48% in 2019 to 15% as of August. I guess we were just fortunate that we had been operating our own crematory since 2009, otherwise we would probably be out of business by now. We also handle cremation for other mortuaries who do not have their own retort. We are able to cremate a maximum of 12 bodies per day between our two retorts.
We continue to take all sanitary precautions and observe very strict guidelines in our visitation facilities. We have limited seating to 50% capacity by spacing our chapel seats 2 meters (6.5 feet) apart. Temperature checks and wash stations have been set up at the main doors of our facility. Face masks and shields are mandatory upon entering our premises. We have had to livestream via Zoom most of our religious services due to the limited space in the viewing chapels and the availability of clergy.
With God's grace we have not had any serious infection among our staff except for one outsourced accounting personnel who had to self-quarantine due to symptoms after attending a family gathering. He has since tested negative and been allowed to return to work. We did retire all our staff members who are 60 years old or older as government guidelines prohibit them from leaving their homes except for essential trips. We promised them part-time opportunities when times are better. I continue to work remotely as Bettina and I serve as the "designated survivors" in case of an outbreak in the office.
Jerker Nilsson, PMR Post Mortem Restituo Sweden AB
Malmoe, Sweden
The pandemic has opened the door for funeral homes to show, among other things, our digital capability. Worldwide the funeral business is a "slow changer," but suddenly we were "allowed" to implement high tech to better serve our families. When limitations were put in place on the number of guests, it took less than a week for the first funeral service livestream to take place and it soon became extremely valuable.
We have to remember that very few in Sweden are familiar with a recorded remembrance video on DVD. It was also a potential legal matter because of music rights and the European rules of integrity, known as GDPR. These streams, though, paired with a recorded video will remain even after the pandemic, in my belief.
Virtually all memorial services were canceled early-on in the pandemic. Now, many deceased are first cremated and then have a ceremony with the urn; many still choose not to have any ceremony at all. We have also seen outdoor ceremonies become popular, mostly in bigger cities. Most of our embalming cases are connected with repatriation. When regulations close any option for shipping remains, the embalming numbers diminish.
Overall, it has been challenging for funeral homes to be prepared for an increase in cases only to have many requests very few services be provided.
The standards of handling the preparation have also changed, like indications and directives for autopsy. One day we were told we should wear high-risk PPE and use double bodybags, but the next round of government guidance said there was "no risk at all" to our workers. These confusing directives together with an equipment shortage was, and remains, a stress factor. Overall, the funeral industry in Sweden has had the resources to manage the COVID-19 situation in a way where dignity and respect are still in the spotlight.
Embracing the family or even shaking their hands is considered a thing of the past, so how do we present ourselves now? Are a decent bow and compassionate behavior enough to convey we are there for them?
Everyone who is entered in the Swedish population registry pays a mandatory burial fee through their taxes. This applies regardless of the person's religious convictions and is a charge meant to cover some of the costs that arise when someone dies, including:
a burial plot for 25 years
burial and/or cremation
certain transportation of the coffin/casket
premises for safekeeping and viewing of remains
premises for a funeral ceremony with no religious symbols
These services must be provided at no additional charge to the family, even in a parish other than the parish where the deceased was registered.
Additional services for which the deceased's estate must pay include the coffin/casket and dressing for the deceased person, decorations and flowers, obituary notices, the funeral ceremony and/or memorial service, headstone and grave maintenance.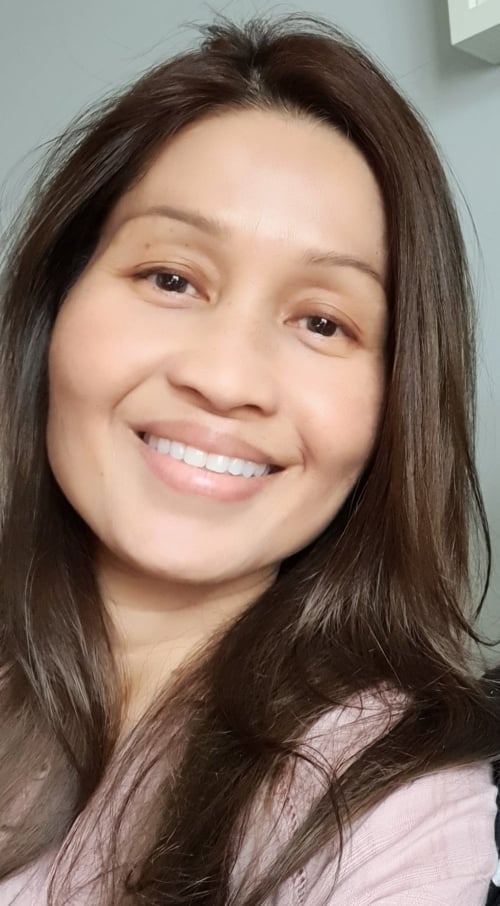 Lisa Borja Tmetuchl, Palau Funeral Home & Chapel
Koror, Palau
Palau is lucky to be coronavirus-free as of this writing and we hope it will remain free from the virus. Some restrictions are still being implemented in our community like social distancing and wearing masks at selected establishments. Some public places like parks were temporarily closed but have since re-opened.
Our tourism sector is affected just like the rest of the world but the government has been extending its help to employees who are impacted by this situation.
As for the funeral home, we continue to work and coordinate with the Ministry of Health regarding the protocols we will follow for any COVID-19-positive remains if we do have a case. Training for embalmers is continuously done, plus protective equipment and supplies are kept in stock. Overall, the funeral home and its staff remain as-is despite the pandemic.
This article was originally published in the Fall 2020 issue of The Independent. Click here to read the entire issue.
Share this post: