Online pre-registration is closed, but onsite registration for the YP Summit will be available. We welcome you to join us!
OGR's 2022 summit is the perfect opportunity for YPs to delve into topics that focus on leadership and innovation. Join us May 17 at the beautiful Hotel Carmichael in Carmel, Indiana (just north of Indianapolis).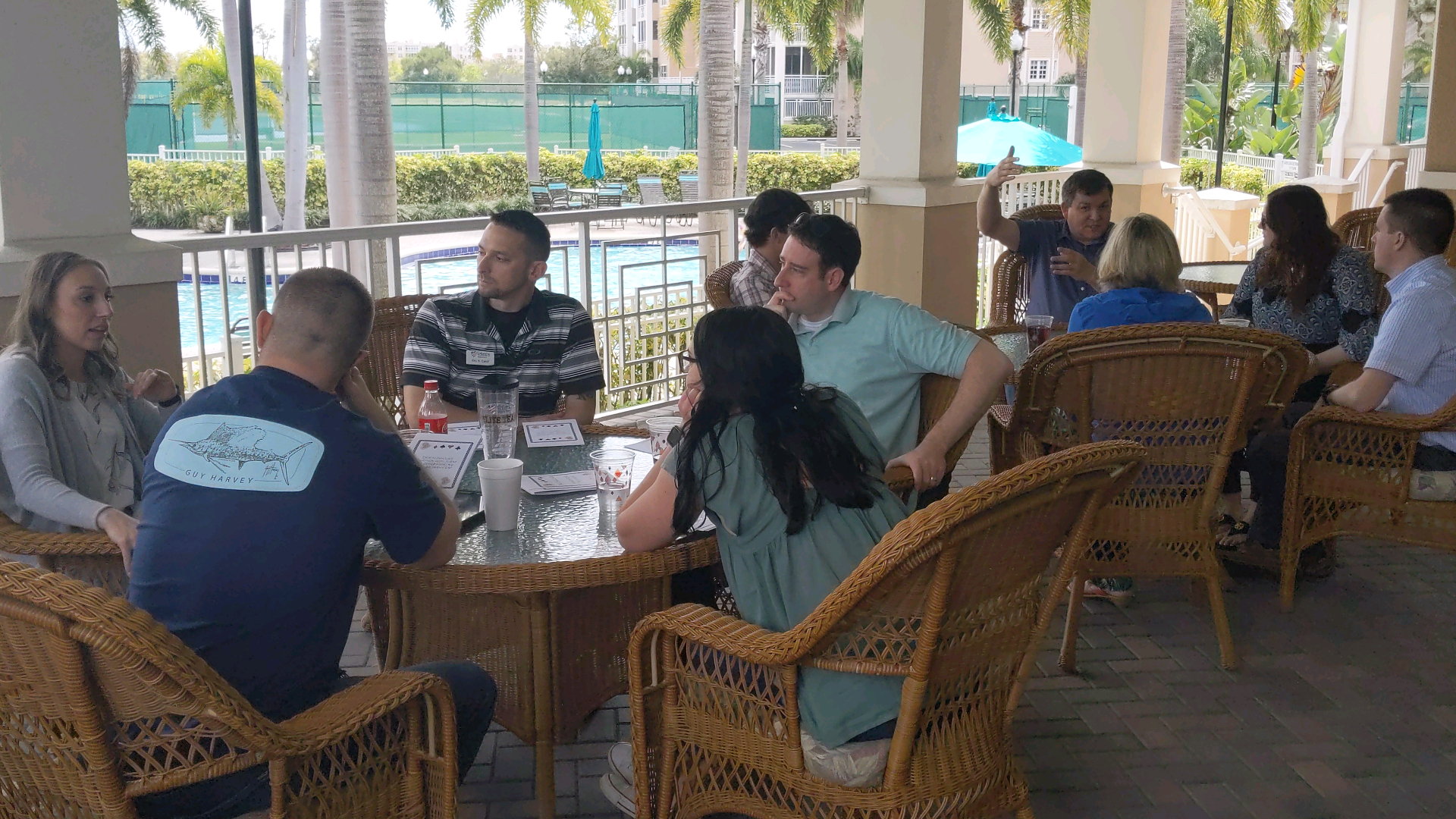 You'll have the opportunity to:
Hear from transformational speakers – We're bringing in some of the best speakers, some with funeral profession expertise and some from outside our field who bring new ideas and forward-thinking to help you grow personally and professionally. The Summit will kick off with a lunch and panel discussion featuring guests who will discuss trends in the industry and what to expect in the future.
Learn from peers – The Summit will offer you the chance to socialize with other YPs, exchange ideas, ask for advice and learn from others in your profession.
Open up to innovation – Participate in lively and interactive sessions on innovation, thinking big and leading by example.
Earn CEs – Earn valuable CE credits while learning along the way! APFSP has approved the YP Summit for 3 CEs, plus an additional CE for the lunch/panel joint session with conference attendees (i.e., those who attend just the YP Summit will get 4 CEs from APFSP; those who attend both the YP Summit and Conference will get 11).
Take action - Leave the YP Summit with new knowledge and ideas that can be applied at your funeral home as soon as you get back.
| | | |
| --- | --- | --- |
| REGISTRATION TYPE | MEMBERS | NON-MEMBERS |
| Conference Attendees | $50 | $75 |
| Summit-only Attendees | $99 | $149 |
The YP Summit is being held immediately following OGR's Annual Conference at the same hotel. Afterward, those who wish can head out to Sun King Brewery down the street from our host hotel in Carmel for a voluntary dinner and night out (not included in your Summit registration).
PROFESSIONAL DEVELOPMENT SESSIONS

PANEL DISCUSSION & LUNCH: How OGR Members Can Rethink the Funeral Profession
START
END
CE CREDIT

11:45 a.m.
1:30 p.m.
1 CE
moderated by OGR's Wendy King, featuring panelists:
 - Andrew Clayton, Indiana Funeral Directors Association
 - Andrew Loos, Heartland Cremation & Burial Society
 - Jamie Meredith, C&J Financial
 - Sara Thompson, Indiana Funeral Care



YP Summit attendees will join Conference attendees for lunch and a lively panel discussion.

SESSION 1: Building the Plane While Flying It
START
END
CE CREDIT

2 p.m.
3 p.m.
1 CE

DUCHESS ADJEI, MSC, MA (she/her/hers)
Head of Internal Communication, Beckman Coulter Life Sciences
Speaker Bio

What do you get when you mix empathy, planes, and an appetite for prosperity? You get genuine leadership. "Building the plane, while flying it," is a common phrase that many of us know all too well. There is no "one size fits all," style for leaders. In a nutshell, leadership is complicated, messy and ever-changing.

When we think about leadership, it has been our parents, guardians and those we've look up to, that have been the trailblazers for our first glimpse into leadership. And yet, we also recognize that respectfully, we may have a new vision or trajectory toward positive change for our brands. The pressures or opinions from stakeholders may make it challenging to focus and drive toward success. There's an exciting paradigm shift occurring. We're leading brands, while at the same time doing the work –and that can be challenging. That's why we're going to talk about it! Prepare for take-off, in this fun and interactive session, where we will seek to harness your power of leading your brand, using empathy and adapting your leadership style for the perfect and sometimes (unperfect) situation! Your boarding pass is waiting…
SESSION 2: The Leadership Gap
START
END
CE CREDIT

3:15 p.m.
4:15 p.m.

1 CE



CORY P. MARTIN, MPA, CAE (he/him/his)
Owner & CEO, Mission Control
Executive Director, Indiana State Police Alliance
Speaker Bio

Often, mid-level leaders are still functioning as frontline staff. They can manage the business function just fine, but when it comes to leading people, they are not sure what they should be doing differently to be effective in their new roles. As a result, senior leaders feel overly responsible for numbers and on-the-ground results and micromanage their second line far more than they should. This leaves middle managers feeling a lack of confidence when it comes to their own decision-making capability. The resulting paralysis, or leadership vacuum, hamstrings the organization's agility and flexibility.

During this session, participants will gain a better understanding of specific leadership skills they need to develop to instill the confidence of those above them and function as a true leader in their company.
SESSION 3: Building Your Social Media Street Cred
START
END
CE CREDIT

4:30 p.m.
5:30 p.m.

1 CE



BO TURNER (she/her/hers)
Marketing Director & Co-Founder, BoCo Collective Marketing
Speaker Bio

Social media started out as a way to connect people. Today it has become a go-to destination for businesses. You can't afford not to have a social media presence - and not just any presence, but rather one that consumers will trust. Learn actionable takeaways you can use to manage your brand's online street cred.
YP DINNER & NETWORKING (optional)
Head to Sun King Brewery down the street from our host hotel for an optional dinner and night out starting at 6:30 p.m. with your fellow YP Summit attendees (cost not included in registration).

Support Make-A-Wish
This year, the YP Summit is supporting Make-A-Wish's efforts to grant more wishes. By granting a wish for a child with a critical illness, you spark joy to help them cope with the stress of fighting their illness, and you create hope for better days ahead.
While Make-A-Wish has been able to grant thousands of wishes for children with critical illnesses, many more kids are still waiting. Please consider making a donation to Make-A-Wish at #DuchessGrantsWishes (onecause.com). Duchess Adjei, one of our YP Summit speakers this year, serves on the board of directors for Make-A-Wish Ohio, Kentucky & Indiana. At the end of May, we'll share the collective impact that our YPs made!

Who are YPs in OGR?
OGR Young Professionals are members who are not yet in primary decision-making roles at their funeral homes, regardless of age. Whether you're just starting out in funeral service or you've been a funeral director for 20+ years, this group is for you.
Questions
Have questions about this year's summit? Contact Meetings & Events Coordinator Anna Delph. Want information on how you can get involved with OGR's YPs outside of the summit? Contact Communications Coordinator Catalina Gallegos.
THANK YOU TO OUR SPONSORS
PRESENTING SPONSOR
Sponsors