Regional Workshops  
How to Become the Go-to Funeral Home for Veterans
February 25, 2020 * Clearwater, FL


Questions? Email Nancy Weil at 

[email protected]

. Registration opens in early December.
Many funeral homes know how to honor veterans, but not all know how to engage each veteran family they meet.  Learn to fully capture this market by showcasing your understanding of the military culture after you participate in this workshop.
What does it take to become "the funeral home that all the veterans use?"  Licensed Funeral Director and noted veterans funeral expert Jim Rudolph of Veterans Funeral Care will explain how understanding rank structure, veterans burial benefits, and veteran demographics will equip you and your staff to attract and then engage your veteran families when they inquire about services, benefits, and honors. Most importantly, you'll be able to speak "veteran" and that is what makes them drive by your competitors to get to YOU. He'll provide a military ranks cheat sheet so you can speak "military lingo" and examples of community outreach programs that honor veterans. You'll also learn how to train your staff to read and decode DD-214 forms and communicate to families all the benefits for which veterans and their families are eligible.
By the end of this training, you'll be able to
Expertly discuss VA cash benefits available at the time

 of death. (Veterans Funeral Care's average claim is $1,350.00)

Expertly discuss National Cemetery benefits  (using a National Cemetery could save your families up to $15,000)

Understand the importance of military rank to veterans' families. When you know the difference between a Navy Captain and an Army Captain, you will make a positive impression on those who have served. 

Decode the DD-214 discharge form to reveal decorations like the Silver Star and Purple Heart, allowing you to share with the veteran's family information that many times they were never told.
Walk away with highly effective tools to honor and connect with veterans.  
Schedule
9:00-9:30 a.m.               Check-in and Coffee
9:30 a.m.- 12:30 p.m.    Training
12:30-1:30 p.m.              Lunch
1:30-3:30 p.m.               Training
Registration for Member: $399 includes training, coffee, and lunch
Registration for Nonmember: $499 includes training, coffee, and lunch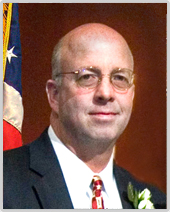 Presenter Jim Rudolph began the first funeral home in America that was dedicated to serving the veteran and military community. Veterans Funeral Care in Clearwater, FL serves military families throughout Florida. Each of the funeral homes in the Veterans Funeral Care Provider Network has been specially trained and certified by Jim Rudolph in order to expand these services to military families across the country.