Get Involved with OGR Young Professionals

Young Professionals Winter Event | Young Professionals Fall Study Group
OGR Young Professionals are members who are not yet in primary decision-making roles at their funeral homes, regardless of age. Whether you're just starting out in funeral service or you've been a funeral director for 20+ years, this group is for you.
Ways to get involved with OGR YPs:
---
Fall 2021 Young Professionals Study Group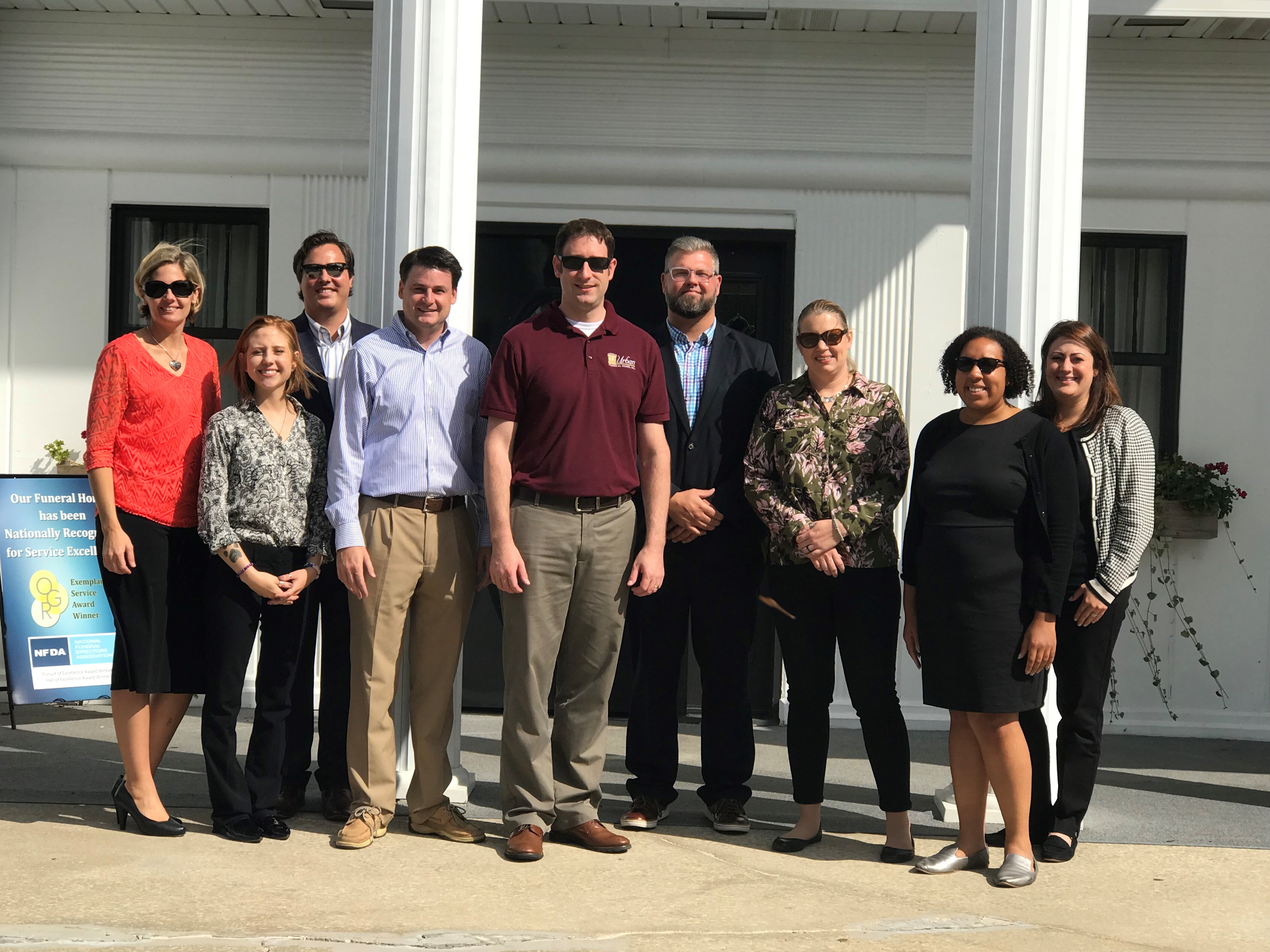 Each fall, OGR young professionals come together to participate in a study group -- a two and a half day event, which meets at an OGR firm and includes ideas exchanges, brainstorming and a "meeting of the minds." Attendees tour the host funeral home and learn how other funeral service professionals fulfill families' increasingly diverse requests for services, achieve profit goals, and attract new customers. They also address current issues facing funeral service. Sign up is free for OGR members.
Dates and location information for our 2021 event being discussed by the YP Council. Check back for details as they become available.
What to Expect from Study Group Discussions?
The purpose of the Study Group is to exchange information, materials and practices that advance funeral homes to the next level of success. In preparation for the Study Group, participants consider the following prior to the meeting:
Send topics you'd like the group to discuss in advance;
Bring materials with you that you wish to share with participants;
Be prepared to describe any projects or actions you're considering. Study Group participants will act as your consultants by offering their opinions, experiences and insights.
Questions? What to get involved?
Email OGR's education & events director Emilie Perkins.