Supplier Network
 A ι B ι C ι D ι  E ι F ι  G ι H ι  I ι J ι  K ι L ι  M ι N ι  O ι P ι  Q ι R ι  S ι T ι  U ι V ι  W ι X ι  Y ι Z
ABM Funding, Inc
Independently owned, ABM Funding works with funeral directors to provide immediate cash and take the burden out of filing life insurance claims.  By verifying and filing life insurance claims, ABM frees up time that can be spent serving families; not to mention providing your money within 24 hours of verifying the policy.  When time is money, you can count on ABM!

Member benefit: 3 percent individual policies, 3.95 percent group and NPS policies
Scott Baker, Vice President
(800) 423-7817
www.abm-funding.com
---
Access Financial Group Interment Trust Services

For nearly 30 years, Access Financial Group has managed the Golden Rule® Funeral Trust, providing pre-need trust accounting and investment advice. So, it is with great pleasure that we are offering OGR members the new Golden Rule® 401(k) Plan. The plan was exclusively developed to support independent funeral homes and their employees. With low start-up investment and comparably low ongoing record keeping costs, this unique plan give you and your employees more options than ever before.

Contact us to learn more about this unique benefit and how we can work together to help you and your employees plan for your future.

Christopher Chigas(312) 655-8233www.intermenttrustservices.com

 
---
The Regal Line, Acme Graphics
Regal Line Funeral Stationery products are one of the few items that remain in the hands of family and friends after the funeral service. It is also the family's connection back to you when your services are needed again. The exceptional quality of Regal Line Stationery products will assist you in building family loyalty toward your business.
Members receive 20% discount. Contact OGR Products & Services.
---
Affiliated Power Purchasers International (APPI)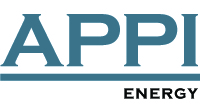 Since 1996, APPI Energy has served 3,300 customers and managed 5.5 billion in kWh. APPI Energy manages and reduces your energy expenses by navigating the maze of energy deregulation and negotiating favorable "real-time" pricing and contract terms and conditions. APPI Energy provides a process with minimal time commitment and no upfront costs from you. Energy procurement options are available in deregulated states only; check our website to see if your state qualifies.

Members receive this valuable service with no upfront cost.

Jane Seagraves(800) 520-6685www.appienergy.com

 
---
America's Great Funeral Homes
AGFH believes that pro-active minded funeral homes need to reach out to people in new and creative ways via a variety of new and old media channels. Our exclusive Special Celebration of life Themes and accompanying marketing pieces are designed to help consumers in your communities see the value in having "something" when a death occurs within their families.

Member pricing: visit www.americasgreatfuneralhomes.com for the AGFH Menu and Price Guide for 2012-2013

Tom Frisch800-730-1096www.americasgreatfuneralhomes.com
---
American Cemetery Supplies
ACS is a distributor of funeral home, cremation and cemetery supplies and one of the largest manufacturers in the industry of Hill & Lawn Tents, grass, grave boards, rollers, stands and vault supplies. ACS leads in the development of affordable cremation set-ups. Distribution of casket-lowering devices, Dinaire Airbrush Makeup, Roberts & Downey Chapel Furniture, Ferno cots like the Mini-Maxx, lifts and sundries.
Members receive "sale" prices on ACS-manufactured items; 10-17% discount on distributed items. Contact OGR Products & Services.
---
American Crematory Equipment
American Crematory Equipment Company has been dedication to the funeral industry since 1974 and our commitment to the you has allowed us to be one of the premier manufacturers of human and pet cremation equipment in the market today.  We are well known for our excellent customer service and care, which is a direct reflection of the equipment that we manufacture, and the services and repairs that we provide throughout North America and beyond.  We offer 24/7 service/support and we have always put our clients first when it comes to their cremation needs.  Our advancements in technology has allowed us to provide extremely fuel efficient equipment for both the human and the pet industry.  American offers OGR Members discounts on a wide variety of products and services and look forward to taking care of your cremation needs if given the opportunity.

Member receive $100 discount on standard service tune-up and $100 each additional unit, plus any parts that may be needed to complete the service.

Glenn Lyle(727) 230-8890www.americancrematory.com

 
---
American Pre-Arrangement Services. Inc. (APASI)
APASI offers enhanced benefits for the funeral home and client families in the event of a death occurring 100 miles away anywhere in the world from the family's legal residence. APASI and LifeLock, the identity theft protection company, have formed a partnership to protect a family's identity. Some families are reluctant to give their social security number on the APASI application form. Now, they can have protection with an optional enrollment in LifeLock.
The APASI Travel Assurance Plan is not insurance, and no special licensing is required to sell the program. For a single, one-time payment of $390, APASI pays all costs to return the deceased to their legal residence, including air costs. The program can be sold to anyone; pre-arrangements are not required.
---
ASD - Answering Service for Directors
ASD – Answering Service for Directors has created a new class of answering service for funeral professionals by raising the bar with unparalleled levels of advanced training and technology. Family Owned and Operated, ASD has been helping funeral homes manage their calls and their lives since 1972.  The company's custom-built communication systems and sophisticated mobile tools were designed solely to meet the needs of funeral homes. By offering funeral directors unmatched protection for their calls, ASD has redefined the role of an answering service for funeral homes. 

For OGR members, ASD offers an exclusive six-week free trial with all set up fees waived. Call 800-868-9950 or visit www.myASD.com for more information."

Kevin Czachor(800) 868-9950www.myasd.com

 
---
Aurora Casket Company

Aurora Casket Company helps OGR member funeral homes create a meaningful celebration of a life lived. Our strength is customer service, which allows you to focus on serving families. Aurora supports your goals of delivering superior value while reducing costs and improving margins. Aurora helps maximize the value of your business for the families you serve and your shareholders.

Aurora Advantage Program with Homesteaders Life Insurance locks in the wholesale cost for an Aurora casket or urn. With a 50% commitment of casket sales volume, members receive up to a 26% discount; 15% terms discount, 2% additional rebate on 18-gauge units and 4% additional rebate on SS, CU and Brz; receive additional rebates of 3% for purchases > $50,000 and 1% for memorial purchases provided annual casket purhcases exceed $50,000 are also available.

Save time, effort and money by participating in the OGR/Aurora First Program. As a participant in this plan, Aurora Casket Company will send a portion of your annual rebate directly to OGR to pay for your membership dues and you receive an additional 2% dues discount from OGR.

Chip Ray(812) 926-5612 www.auroracasket.com Call Customer Service at (800) 457-1111 to locate your Aurora representative.

 
---
Aurora Essentials, formerly Rob-Win Press
Since 1938, Rob-Win Press has proven itself as a provider of top-quailty, printed products to funeral homes nationwide. Rob-Win cares about you and the needs of the families you serve. It keeps its prices affordable and promptly delivers its custom-manufactured products to your door. Many in-stock items are available for next-day shipping. Rob-Win is the exlusive carrier of images by renowned artists Lena Liu and Stephen Sawyer.
Members receive a 10% discount on most items. Contact OGR Products & Services.
---
B & L Cremation Systems, Inc.
Family-owned and -operated just like you, B&L has been in business for more than 25 years. The largest independent manufacturer of "state of the art" cremation equipment for the human and pet industry in the world today. B&L is committed to providing superior products and services to the cremation industry. We offer cremation products at reasonable prices, saving our customers time and money, year after year, and constantly bringing new products to the industry through our dedicated team of R&D specialists who have changed how cremation is done today.

Member discounts available.

Dr. Steve Looker(800) 622-5411www.blcremationsystems.com  

 
---
Bass-Mollett
Bass-Mollett has been supplying the funeral industry for over 60 years with customized solutions to funeral directors using custom stationery and supplies so that each family they serve may memorialize their loved one with dignity. With 4 generations of family ownership Bass-Mollett will continue to proudly serve the funeral industry for decades to come.
Members receive a 10 percent discount on custom stationary and advertising specialties. Contact Bass-Mollett for login information to access member benefits.
John Flowers
618-664-3141
www.bass-mollett.com/Splash.aspx
---
Batesville Technology Solutions
The GriefWords Online Library is a powerful resource for the families you serve, offering industry-exclusive grief articles and book excerpts created by nationally recognized grief expert, Dr. Alan Wolfelt, Director for the Center for Loss and Life Transition.  With GriefWords, you can offer families a unique and meaningful resource on your website.

Members receive a GriefWords subscription - $300 set-up fee ($50 discount) and $135 annual hosting fee (25% discount).

Support(877) 287-8661

www.batesvilletechnology.com/ogrgriefwords/

 
---
Behrens Design and Development Inc.
Behrens is your single source for developing a new or re-developing an existing funeral home. Behrens' full range of services includes complete architectural and interior design and the most comprehensive, experienced staff specializing in funeral homes and cremation centers.

Members receive a 15% discount on preliminary planning services.

Brent Behrens(866) 617-8778www.behrensdesign.com

 
---
C & J Financial
Are you tired of the hassle, headache and cash flow delay in processing insurance death claims? Are you still waiting weeks or months for payment on your assignment cases? Why Wait? The endorsed OGR FAST FUNDING program is designed to pay you within 24 hours of verification on your insurance assignment cases. Receive a funding discount of only 3.9 percent plus a quarterly rebated based on volume.

Jamie Meredith(800) 785-0003
---
C & L Containers Inc.

C&L Containers is a leading manufacturer of quality shipping and cremation containers for the funeral profession.  With more than 20 years experience, owner Lori Eanes is known for her professional, courteous service.  All shipping containers are stamped (IPPC) for international shipment at no additional charge.  All orders are shipped direct within 24 hours and C&L Containers offers some of the lowest freight rates in the industry.

---
Church and Chapel Metal Arts Inc.
Family-owned and -operated since 1933, Church & Chapel offers a full line of furniture, supplies and equipment necessary for the delivery of funeral services. Personal attention is paramount at Church & Chapel, where the utmost attention is given to quality and detail. Many items are made-to-order and available in custom sizes, finishes and configurations. Prompt shipment from large inventory of cremation and funeral supplies.
Members save up to 10%. Contact OGR Products & Services.
---
Cincinnati Equitable Life Insurance Company
Cincinnati Equitable Life Insurance Company is owned by the Alpaugh family, a fourth generation insurance family, providing reliable insurance products to its policyholders for nearly a century. Today, the company offers Funeral Pre-Arrangement  and Final Expense Plans to fit everyone's needs.

Tonya Crawford(513) 621-1826 or (800) 621-1826www.cineqlife.com  
---
Cremation Systems
Cremation Systems is a manufacturer of custom built human and pet cremation equipment suited for businesses of varying size. Constructed to easily fit through a standard 8'x8' door opening cremators are equipped with a Quick Change Modular Tile Hearth System™ that allows for the fastest repair option in the industry. The machine weighs less than 16,000 lbs., has a built in Fire Marshall Retort Monitor, offers the Tec Marshall™ Internet Diagnostics product and is delivered ready for installation by Cremation Systems' staff.


Member benefit:  Pricing, terms and liability coverage specially crafted for Golden Rule Funeral Homes

Tom Snyder281-824-2547www.cremsys.com
---
Davis Whitehall Company
Davis-Whitehall's hardwood and cultured stone urns are handcrafted in America, with all wood selected for color and grain consistency. Davis-Whitehall is known for its customization, allowing families to create a one-of-a-kind memorial using photos, drawings, sketches and other personal images of loved ones, which are laser-engraved on to the urns. Davis-Whitehall operates under one of the highest standards  of quality in the profession and provides superior customer service.
Members receive a 15% discount. Contact OGR Products & Services.
---
Deaton-Kennedy Company
Family-owned and operated for more than eight decades,  the Deaton-Kennedy Company has built a foundation on excellent quality, impeccable service and a reputation for providing innovative solutions that enable OGR members to be more successful. We offer exclusive stationery products featuring artwork from renowned artist, Lena Liu, along with personalized stationery merchandising programs designed to fit any funeral home. of your funeral home.

Exclusive member pricing

Margaret Deaton(877) 434-9035www.deatonkennedy.com
---
Director On Call
Director On Call has become the preferred choice in Funeral Home Answering, gaining the trust of Funeral Professionals throughout North America. Backed by numerous awards, Director On Call holds the prestigious 2013 Diamond+ Award for 14 consecutive years of outstanding service; (CAM-X), in addition to receiving the coveted ATSI Award since 2003!

The most professional and caring Call Specialists in the profession- Your Funeral Home's reputation is on the line!

Members receive a 10% discount.

Linda Murphy(866) 847-8010
www.directoroncall.com 
---
DNA Analysis Inc.
DNA profiling, storage and other related services. Become more to your families and show that you are aware of the latest genetic technologies with this valuable service. DNA Analysis is pleased to offer a personal profile card exclusive to families of Golden Rule funeral homes.

Bernard Naegele(877) 867-3362www.storedna.com  
---
Eagle Coach Company
Eagle Coach is a worldwide provider of custom-built funeral and specialty vehicles. As a Cadillac, GMC and Lincoln QVM builder, which now manufactures its own line of Cadillac six-door limousines (in Cincinnati), the company is dedicated to producing professional vehicles to a quality- and service-level that works exclusively through a dedicated, nationwide network of professional vehicle dealers.

(800) 537-2963 for the nearest dealerwww.eaglecoachcompany.com  
---
Eagle's Wings Air (EWA)
Eagle's Wings Air (EWA) believes there is nothing more important in the world of air transportation than safely returning loved ones home to their final resting place. That's why it offers a Concierge Service to coordinate the air transportation of human remains.

Service fees: $47 domestic; $79 international.

Contact reservations for human remains: (866) 550-1EWA (1392)

(866) 550-1392 - airline reservations & proactive monitoring for human remainswww.callewa.com 
---
Embalmers' Supply Company (ESCO)
In business since 1986, The Embalmers' Supply Company (ESCO) has a long history of innovation and technology within the embalming industry and first in many chemicals that are in the market place. San Veino's, Hexaphene's and Porti-Boy machines.
Members save up to 25% on fluids; discounts on Port-Boy machines; 50% paid shipping when purchasing five or more cases. Contact OGR Products & Services.
---
F.A.C. Marketing
F.A.C. Marketing is a full-service marketing agency providing advertising materials and advice for all mediums, including print, radio, TV, website promotional items and direct mail. With years of experience in the funeral industry, the professionals at F.A.C. Marketing are dedicated to providing your funeral home with custom marketing solutions.

Chris King(800) 800-5809www.facmarketing.com 
---
Federated Funeral Directors of America (FFDA)
Federated specializes in accounting, tax preparation and planning, and full payroll service - a complete program to collect your accounts receivable, along with succession and estate planning. FFDA prepares the financial portion of your business plan - we call it your Management Analysis Report. We report the past and give you a guide for the future. Field consultants available in all states.

John Rodenburg(217) 525-1712
(800) 877-3332www.ffda.com  
---
Federated Insurance Company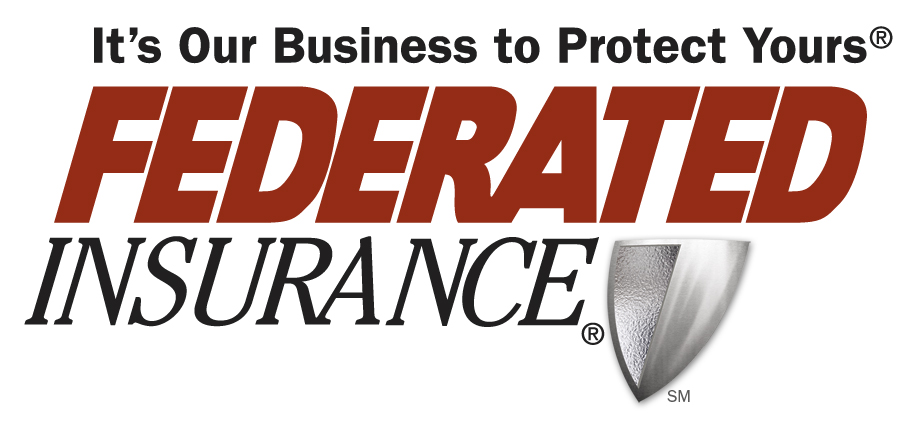 Federated insurance provides business insurance protection to 1500+ funeral service providers across the US. Highly rated and financially secure, Federated Insurance offers specialized products and services designed specifically to protect your business.

Member Benefit: Members receive specialized insurance services created for the funeral service industry.
Jack West
(800) 533-0472 ext. 4555175
www.federatedinsurance.com
---
The Foresight Companies LLC
Our company is a holistic financial and management consulting firm specializing in the funeral and cemetery business. We provide an integrated level of services to help the business owner maximize their profit, minimize their risk, increase value and operate efficiently. We help clients with Pricing, Overhead Control, HR, Receivables Management, Pre-Need, Inventory Selection and Merchandising, Marketing, Technology, Accounting and Tax Planning. Our Appraisal, Financing, Family Business Succession, Merger and Acquisition services are without equal.

Members receive a 10% discount on their initial retainer of professional services.

Daniel M. Isard(800) 426-0165www.f4sight.com 
---
FrontRunner Professional (FRP)
FrontRunner Professional is a family owned company operated by CEO/Founder Kevin Montroy, a 30 year licensed funeral director. FrontRunner technology solutions are designed to meet any funeral home needs regardless of size or budget, and provide firms with the advanced tools they need to effectively and affordably compete in today's changing market.
FrontRunner's technology solutions include:
Book of Memories™ memorialization suite featuring themed online memorial tribute pages, a matching DVD slideshow creator and print-on-demand stationery
Funeral Home Website Solution, featuring pre-written content and is self-administrable, designed to drive your search engine rankings and educate and attract families
Total Business Solution featuring the Book of Memories, funeral home website package and a management solution for all of your website, marketing, management and memorialization needs in one powerful single-data entry platform.
Members receive a 10% discount off all solutions.

Jules Green(866) 748-3625, ext. 507www.frontrunner360.com  
---
Funeral Decisions
FuneralDecisions.com is a specialized death care marketing company providing filtered consumer inquiries for Pre-Need and At-Need services. We help supplement your own lead generation efforts and can provide leads at a fraction of the cost of other marketing activities. We also offer a variety of online marketing, consulting and design services.

Members receive discounted pricing.

Michael Regina(610) 405-5279www.funeraldecisions.com 
---
Funeral Home Gifts
Funeral Home Gifts is the premier supplier of heirloom quality woven Tribute Blankets to funeral homes throughout North America. At a delivered price of only $79.99 each, Funeral Home Gifts Tribute Blankets not only provide comfort to grieving family members, but also are a proven revenue producer through re-orders and pre-need sales opportunities. Additionally, Funeral Home Gifts Tribute Blankets provide vision to families initially requesting direct cremation to transition to higher value-added personalized memorial services.  For a free sample call Megan Clancey, Director of Sales at 843-606-2398, 1-800-233-0439, meganc@purecountry.com.    

*Member discount available on starter packages.

Karl Weisenbeck
(800) 233-0439 ext. 501
www.funeralhomegifts.com [BACK TO TOP]
---
Funeral Service Credit Union 
Funeral Service Credit Union (FSCU) specializes in financing professional funeral vehicles, as well as loans for personal vehicles. A $25 deposit allows Golden Rule® funeral home, as well as their employees and families, to enjoy the many benefits of a credit union membership.

Rebecca Dobey(866) 701-3728www.fscunet.org  
---
Hought Wahl-Woodturner
These unique turned wood urns are crafted from domestic fallen trees and finished to gallery standards.  Sizes range from large companion, through standard (190 – 250 cu in), medium and smaller urns and keepsakes for children, pets, or scattering.  Custom designs as well as custom painting are available.  Urns are completely guaranteed -- fix, replace, or refund.

Member pricing: 5 percent discount plus FREE shipping

Hought Wahl(770) 329-2458www.wahl-turned-wood.com [BACK TO TOP]
---
Hydrol Chemical Co. Inc.
Since 1929, Hydrol Chemical Co. Inc. has been recognized as a leader in embalming chemistry, creating many patented chemicals such as tissue builder, B-4 pre-injection and others. We offer time-tested products, dependable and rapid service, and total customer care and support. Hydrol makes a point of providing courteous, efficient personal service and is one of the few companies where you can get free shipping on its fluid products.
Members receive a 13% discount on embalming fluids (free delivery on five or more cases) and exclusive savings on sundries.
---
Johnson Consulting Group
With increased concern in profitability due to consumer choices, cremation and succession planning, you need a trusted consultant to navigate through to success. Johnson Consulting Group is a Funeral Home and Cemetery Consulting firm specializing in Mergers and Acquisitions, Business Valuations, Bank Lending, Accounting Services, Business Performance Analysis, Business Performance Improvement, Customer Survey/Sales Analysis Program, and Incentive Compensation Programs.

Member benefit:  As a special benefit to OGR members, Johnson Consulting Group offers a free 30 minute consultation on any issues you may have.

Jake Johnson(888) 323-5582
---
The Judith Roth Studio Collection
The highest quality promotional calendars at the lowest price, sold exclusively to funeral homes and cemeteries are produced by The Judith Roth Studio Collection. These upscale calendars have textured, high-gloss covers, full color on all pages and museum quality reproductions. Offered are our Christian Calendar, Non-denominational Calendar and Catholic Calendar. Personalized information at the center of all calendars is at absolutely no charge.
The world's highest quality promotional calendars
Personalized information is at the center of all calendars
Judith Roth(800) 413-4455 www.jrcal.com 
---
J&D Recovery
Over twenty years of collection experience servicing the funeral home industry. J&D Recovery uses a proven combination of letter and phone communications designed to pursue your debtor to pay your past due receivables. Their collection efforts are always in accordance with the Fair Debt Collection Practices Act. No collection, no fee. Clients are paid weekly.

Member Benefit: 22 percent collection rate
Jim Dorsa, President
Phone: (621)256-5840
www.jd-recovery.com
[BACK TO TOP]
---
Kiss Compliance, Compliance Plus
Turnkey OSHA written program for funeral homes.  Annual video training for Bloodborne Pathogens and the Needlestick Safety Act, Formaldehyde, Hazard Communications with GHS, and general industry training.

Members receive a 10% discount when you identify yourself as an OGR member. No charge for any OGR member firm that calls with OSHA-related questions.

Gary Finch, Paulette Finch(800) 950-1101
www.kisscompliance.net 
---
Lockwoven
Established in 1928, Lockwoven is the leading manufacturer of burial garments. The company is family-owned and operated by Tom Beaman, grandson of the founder. Lockwoven offers a variety of burial garments including shirts, suits, dresses and gowns, handkerchiefs and undergarments.
Members receive a 10% discount. Contact Maureen Hayes at OGR, mhayes@ogr.org for pricing and more information.
---
Mabrey Products

Industry leader in the design and manufacturing of hardwood cremation urns.  Providing Funeral Directors and their families a high level of personalization and customization for over 30 years.  Offering hand-crafted personal memorials made the old-fashioned way, one at a time.  Proudly, and always, made in the USA.
Member benefit: 5 percent discount off urns, plus 3 percent discount for 15 day pay, net/45 day; 2 or more full size urns no charge to ship UPS to lower 48 states.
Douglas M. Tobey
(800) 942-3779
---
Matthews International
Matthews supplies programs, products and services to OGR member funeral homes including caskets & alternative containers, urns, keepsakes and cremation jewelry. To request the best purchasing program and pricing available in your area, contact OGR@matw.com or call (800) 223-4964 to be directly connected with the Matthews Funeral Sales Consultant in your area.
Thomas Pontone
(800) 223-4964
www.matw.com
ogr@matw.com
[BACK TO TOP]
---
McNeill Grave Marker Company
Quality McNeill grave markers are available in a wide variety of styles, at a 10% discount for members.
Contact Maureen Hayes at OGR, mhayes@ogr.org for pricing and more information.
---
Meadow Hill Company Inc.
With its focus on technology, Meadow Hill makes it easier than ever to offer its Thumbies® and Buddies® keepsakes to your families. The Thumbies Fingerprint Scanner lets you say goodbye to ink; the Print Vault removes the worry of print protection; and its Electronic Ordering System lets you go paperless in record time. Let Meadow Hill work with you to touch your families, enhance your role in the community and, at the same time, generate new revenue.

Members receive wholesale pricing; you decide the markup.

Adrienne Kalmes(877) 848-6243www.meadowhill.com 
---
Mobits
A Mobit is a mobile-app with all information regarding final arrangements. It uses features of smartphones such as navigation, tap-to-call and internet search to make it much easier on the family to communicate the loss to those concerned as well as directions, date, time and location information of the final arrangements. Each Mobit™ is branded with your funeral home's name and contact information, with links to the funeral home's phone number, website and mobile website. For a demo, text "Mobit" to 72727.

Members receive first Mobit (Mobile App Obituary) Free! Funeral home mobile apps are also available with $100 off the one-time standard price of $499. No hosting fee for the funeral home mobile app if you use at least one Mobit annually. For multiple funeral home locations, there is a one-time $100 fee for each additional location.

Steve Holland(786) 763-1875www.mobits.org 
---
National Cash Flow
Help families in need by offering a no credit score required, 12-month repayment funding program. By getting families financed, you don't have to be the bank any longer and you're A/R and bad debt will shrink dramatically. National Cashflow by Holt Enterprises, Ltd. is a consulting firm specializing in four specific areas of cash flow management:  1) At-need financing  2) Accounts receivable process improvement and collections  3) Tax reduction using cost segregation and  4) Debt-paydown programs.
Member pricing: 10 percent discount on all services
Devlin Holt
(866) 306-6007
www.nationalcashflow.net
---
Nicodemus & Associates
The number of families that choose cremation versus burial has reached almost 50 percent, and they recognize the need to help guide funeral directors through the years ahead. There are many funeral directors that still look at cremation as bad for business. This is where Nicodemus & Associates can help. Cremation may certainly put a damper on your bottom line, but they can help change that. They are funeral directors helping funeral directors. Services include business operational assessments, staff training, marketing, technology, policy and procedure review, crematory site and process inspections.
Member benefit: Solutions gained from years of operations expertise, industry leadership and comprehensive knowledge of the industry on a national scale.
Mike Nicodemus
(757) 503-3576
www.cremationsuccess.com
---
Norton Associates Superior Manufacturing NOTRAX
Welcome guests at your door with a quality entrance mat displaying your firm's name and logo (or the Golden Ruler logo) in colors to match your decor. These top-of-the-line NOTRAX brand mats are available in many sizes and styles. You'll find several products lines to cover the floors of your kitchen, garage, hallways and prep rooms. They can even be snapped together for custom work stations. Superior's anti-fatigue mat with ergonomic benefits is ideal for the embalming room where comfort is a must.
---
Office Depot Program
To receive the exclusive OGR contracted pricing, shop online, by phone or by fax, or at one of the hundreds of Office Depot retail stores across the country (with registered credit card or multi-tender store purchasing card). When searching for an item on the Office Depot website, you  must be logged in to the OGR Office Depot website, as a user to see the special member pricing.

Office Depot offers a comprehensive, single source for office supplies, toner and ink, cleaning and break room supplies, copy and print services, furniture and technology solutions through Tech Depot.

Exclusive member pricing; 15% off the Office Depot Catalog price for non-Core list items. Discounts on Core List items range from 50-70% off manufacturer list price; plus receive a 30% discount at in-store Copy & Print Centers; B&W copies are just $0.03 each and Color copies are $0.39 each; free next-day delivery (orders over $50). Contact OGR Products & Services to sign-up and you will be up and running within 24 hours.

David FitzpatrickAccount Manager888-263-3423 office512-284-0125 cell 
---
Passages International
As the leading provider of environmentally-friendly and green funeral products, Passages International strives to offer innovative and valuable urns, caskets and memorial product choices for both people and pets. Passages provides urns for water and earth burial as well as for scattering. The eco-friendly, woven caskets are used for cremation or burial and available for adults, children, infants and pets. Passages, a family-owned and operated business, will help you increase your profits and compliment your current selection with green options for your family.
Members receive a 10% discount on caskets; 13% discount on urns and stationary. Contact OGR Products & Services.
www.passagesinternational.com
www.petloss.passagesinternational.com
---
Pierce Companies

Pierce Companies has been a state-of-the-art funeral supply company since 1934. As an industry leader, Pierce recognizes the importance you place on the quality of products you choose. Same day shipping is standard on stocked or warehoused items ordered by Noon, CST.

Members receive an 11-13% discount on chemicals; 7% off all sundry and most-stocked funeral supply items; 50% discount on prepaid freight charges when the invoice contains five cases of embalming fluid, totals $350 and is paid within regular terms.

Sales (800) 527-6419www.piercechemical.com  
---
PinDot Media
Since 1992, PinDot Media has specialized in local search marketing (Print, Internet & Mobile).  Ruth Gravely, who will be your first point of contact, has worked directly with independent funeral homes and hundreds of other businesses in North & South Carolina, and Georgia for over 26 years. To find out more about their services, visit www.pindotmedia.com or contact Ruth at 678-775-7646 or rgravely@pindotmedia.com.  They will also be contacting each member individually with the pricing and ad options available.

Member benefit:  members will have the ability in their local markets to benefit by branding their local funeral homes under the OGR logo, at National Group savings that can exceed 50%.
Ruth Gravely
(678) 775-7646
www.pindotmedia.com
---
Preneed Funeral Program
Pre-Need Funeral Program (PFP), a leading pre-need support company for funeral homes exclusively, with over 30 years of experience, offers you proven advertising/marketing programs that will grow your call volume and add perceived value in the minds of families. Specializing in a customized, value-based aftercare program known as SoftTouch™, and in direct mail advertising as well, PFP will work with you to bring an unparalleled level of service to your families while ensuring growth and prosperity of your funeral home.

OGR members can utilize SoftTouch™, PFP's customized aftercare program, completely free of charge - including postage, by funding with Homesteaders. OGR members not with Homesteaders will have the set-up fee waived.

Quinn H. Eagan(800) 529-7729 www.preneed.net 
---
Precious Memories
Fingerprint keepsakes and cremation jewelry in gold and silver.  As a manufacturer of fine jewelry in the USA for over 30 years, our main goal is quality and customer service!  Our prices are fixed, (which include shipping and engraving) so you never have to call for pricing.  Family brochures show retail prices making ordering easy!  Electronic ordering is available.  All supplies are free!  Orders ship in 3 to 4 weeks of receipt.  Contact us for your free display kit.  Simpler is better, because pricing shouldn't be a guessing game.

New clients, call for your free display kit and receive two $25 coupons valid for your first two orders. ($50 value)
www.pmkeepsakes.com
---
Shine On Brightly

A premier source for unique, hand-crafted memorials, including cremation urns, memorial and cremation jewelry, memorial paintings, memorial glass, hand-bound guest register books, and pet memorials. The company is based in Asheville, NC, which enjoys a long legacy of artists and fine craftsmen. All products on the site are hand-crafted in the U.S.

Member benefit: 25 percent off retail pricing

Adrienne Crowther(828) 348-0455www.shineonbrightly.com  
---
SRS Computing Solutions
SRS Computing Solutions is the industry leader for funeral home, crematory and cemetery management software. Our clients receive exceptional service and enjoy a user-friendly, powerful interface that allows them to accomplish in-house professional printing, accounting, invoicing, state/federal forms and much more. SRS' Procession delivers flexibility, creativity and streamlined productivity by organizing your data into a single, local or cloud database.

Scott R. Simons(800)797-4861www.srscomputingsolutions.com  
---
ScentAir
ScentAir, the leading scent marketing company, has created a fragrance program for OGR members with discounted pricing. ScentWave is a scent delivery system that subtly releases inviting fragrances throughout your facility that will enhance the environment and comfort families and friends in their time of need. ScentWave uses a dry air technology that releases fragrance without sprays, aerosols or messy oils. Contact them at OGR@scentair.com to enhance your facility with the power of scent.
Members receive ScentWave for  $79, $89 or $99/mo. based on term agreement – retail price is $109/mo.
Catarina Richardson
Phone: (281) 904-4458
www.scentair.com [BACK TO TOP]
---
SinoSource International Company Inc.
SinoSource International is known as the industry's leading manufacturer of fine cloisonne urns. With more than 40 designs currently, SinoSource has something to offer every family looking for an artistic, durable, one-of-a-kind urn. In addition to full-size urns, each cloisonne design offers a complete set of accessories, including two keepsake sizes, a picture frame, a bud vase and a jewel dish.
Members receive a 10% discount on most items. Contact OGR Products & Services.
---
SpartaCraft Inc.
SpartaCraft's long history with the U.S. Dept. of Defense and thousands of funeral providers across the nation ensures the Veteran Flag Cases and Flag Case Urns we provide OGR members are the finest and most-requested memorials in the U.S.A. In addition to providing an American-made product to honor our country's heroes, past and present, the permanence and heirloom-quality of SpartaCraft memorials gives the funeral provider a source of referrals for future needs of the families you serve.
Personalization is a key service we provide, so with one phone call or email to OGR Products & Services, you can order a custom-engraved plate an still ship the same day.
Members receive a minimum of 5% off normal wholesale with deeper discounts with easy reach for "case quantities." Contact OGR Products & Services.
---
T & T Marketing Communications Inc.
T&T has created the first national pre-arrangement brand "Tradition & Trust" - to be used with your funeral home brand "Your Name" - and your funeral service brand - "Order of the Golden Rule®." We provide a market-tested, customized, comprehensive, branded "Tradition & Trust" Advertising Business Development System. Our branded system includes everything you need to generate Pre-Need contracts and At-Need calls. The "Tradition & Trust" Funeral Pre-Arrangement Brand Name System is increasing the Pre-Need and At-Need business of our independent funeral home clients. (This is not a trust fund.)

Members receive a free website with sign-up. There are three template designs and the website will be tailored to the funeral home.

Tony GarciaPhone: (718) 351-0153Fax: (718) 351-5296www.traditionandtrust.com  
---
United Laboratories
United Laboratories offers a comprehensive product line with more than 400 products, a majority of which we manufacture. United made a commitment to go Green in 1992 with Earth Smart. Our parameters on Green are stricter than either the DFE (EPA) or Green Seal. Call to locate the local representative in your area.

Members receive a 30% discount.

Dana Killmer(800) 323-2594, ext. 5716www.unitedlabsinc.com 
---
Vantage Products Corporation
Vantage Products is well-known and respected for its high-quality burial vaults. In fact, Vantage has so much confidence in its products, it is able to carry a 75- to 100-year warranty.
Members receive 5-6% discount; free litho prints and brochures of each vault. Contact OGR Products & Services for distribution area.
---
Vision Medical
Vision Medical offers a wide variety of funeral home products. The line includes, but is not limited to, body bags, disaster pouches, plastic undergarments, protective apparel (gowns, lab coats, shoe covers, masks, etc.), gloves, prep-room supplies, disinfectants, casket flags, flag covers, cremation urns and crematory supplies.
Members receive a 10% off complete product line. Contact OGR Products & Services.