Community Outreach Tools: Option 3


Customized Community Event 
The third option in Community Outreach Tools will help you plan and implement a unique annual community event designed to increase your funeral home's visibility and position your staff as the community's definitive experts in funeral service. Elements of this option include the following:
1) Guidance from OGR's business development expert at every step including:
Development of an Annual Community
Outreach Action Plan
Preparation of your on-site coordinator to ensure a smooth running event
Assessment of the event's success and recommendations for follow up and next steps
Includes 6 hours of consultation by telephone/Skype.
2) Recommendations for event formats, facilitators, and content.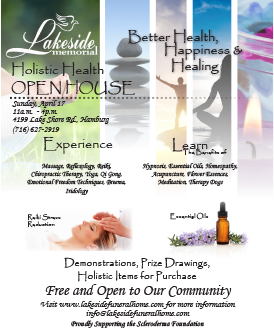 3) Checklists and schedule reminders.

4) Personalized website copy to promote your event.
5) Six Facebook posts tied to your website.
6) Personalized print ad.
7) Marketing and public relationship tools including two customized press releases.
8) Customized design of an event flier.

Optional Ad-On: OGR's business development expert will provide onsite staff training and coordination of your event.
To learn more about this new program and pricing offered exclusively to OGR members, call OGR at (800) 637-8030 or email
Nancy Weil
.
---