Professional Service Awards
Golden Light Award | Community Service Award | Exemplary Service Award
By any measure, OGR members are stand-outs in terms of commitment to their profession, their families and their communities.
OGR's award and scholarship programs enable the association to acknowledge member achievements and support the career goals of promising mortuary science students. Winners are acknowledged in The Independent®, on the website and at the Annual Conference.
Nominations for this year's awards are OPEN NOW through 11:59 p.m. EST Feb. 28.
For questions, contact Executive Director/CEO Wendy King via email or by calling (800) 637-8030.
---
Golden Light Award
In 2002, OGR instituted its most prestigious award, the Golden Light Award, to salute professional excellence exemplified by individual members who have inspired others by their commitment to service.
As an OGR member, you have the opportunity each year to nominate a fellow member who has distinguished him- or herself in the funeral profession through OGR involvement, community service or volunteer activities that demonstrate "service measured not by gold, but by the Golden Rule."
---
2021 Golden Light Award Winner
OGR is privileged to bestow its 2021 Golden Light Award to Geraldine "Geri" Oliverie of Oliverie Funeral Home in Manchester Township, New Jersey.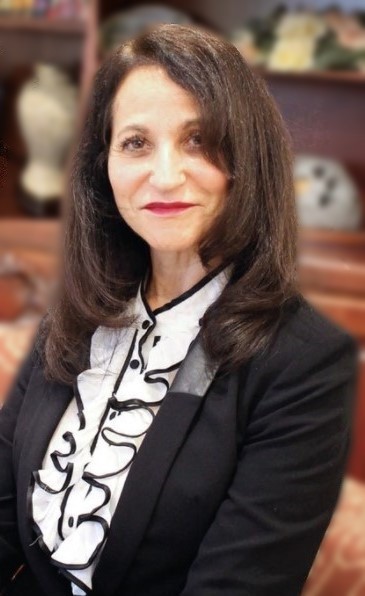 About Geri Oliverie:

Geraldine Oliverie pursued her childhood dream of becoming a funeral director and enrolled in American Academy McAllister Institute of Funeral Services and graduated with honors and as class vice president in 1984. She was licensed by both the State of New Jersey and the National Licensing Board.
She then pursued a bigger dream of owning her own funeral home and opened Oliverie Funeral Home in Lakehurst, New Jersey, in 1987. Starting in 1988, she also managed Shore Memorial Funeral Home in Pt. Pleasant Beach until it sold 10 years later. In 2000, she opened her second location in Manchester Township.
Geraldine married Michael J. Hennicke, who is also a licensed funeral director and co-owner of their businesses. They have three children, Marissa, Licensed Funeral Director; Bridget, MD; and Michael, currently a junior in Fordham University NROTC.
Geri, as she is commonly known, is a charter member of the Funeral Ethics Association. She is a member of the New Jersey State Funeral Directors Association and current treasurer of the Monmouth - Ocean County Funeral Directors Association. A member of the National Funeral Directors Association, she serves on their Scholarship Committee and was a Pursuit of Excellence recipient since 2014. She also received OGR's Community Award twice, first in 2015 then again in 2019. Geri is also a Certified Celebrant and American Funeral Director magazine's 2020 Funeral Director of the Year.
In October 2011, Geri was honored with the Women of Distinction Award by the Jersey Shore Girls Scouts for her community involvement, and was honored as the Humanitarian of the Year from the American Cancer Society in New Jersey in 2015. She annually volunteers to build on a project with Habitat for Humanity with NFDA all over the country. Geri was honored with the prestigious Jackson Alumni Hall of Fame Civic Award from her alma mater. She is very active with the Lakehurst-Manchester Rotary Club, a member since 1988 she has held many positions and continues to serve as President since 2011.
Geraldine is an active supporter of her community. She has her Annual Flu Clinic in September, Annual Blood Drive in April & is a Platinum sponsor for the Lakehurst Fleet Reserve Summer Olympics and also, a Platinum sponsor for Manchester Day and sponsors the Manchester Little League. There is also a plethora of local community events to participates in and volunteers for too numerous to mention.
---
Past Golden Light Award Winners
2020 - Peter "Skip" Urban Urban Funeral Home, Ambler, PA
2019 - Roger Beyers, Beyers Funeral Home and Crematory, Leesburg, FL
2018 - Kayla Carter, Carter-Ricks Funeral Home, Elsberry, MO.
2017 - George Darte, George Darte Funeral Chapel, St. Catharine's, ON
2016 - John Kreidler, Kreidler Funeral Home, McAllen, TX
2015 - John Dallas Slack, CFSP, Slack Funeral Home, Ellicott City, MD
2014 - Randal Earl, Brintlinger and Earl Funeral Homes, Decatur, Ill
2013 - Jeffrey S. Wages, Wages & Sons-Gwinnett Chapel, Lawrenceville, GA
2012 - Guy Linnemann, Linnemann Funeral Homes, Erlanger, KY
2011 - Robin Williams, R. Lee Williams & Son Funeral Home & Crematory, St. Petersburg, FL
2010 - William Brock, Vander Plaat Funeral Home, Wyckoff, NJ
2009 - Charles Rader, LeRoy Rader Funeral Home, Longview, TX
2008 - Harold Lake, Rindt-Erdman Funeral Home, Arkansas City, KS
2007 - Michael G. Butler, Livingston-Butler-Volland Funeral Home & Cremation Center, Hastings, NE
2006 - Thomas P. Lynch, Lynch & Sons Funeral Directors, Milford, MI
2005 - Billy K. Wages, Wages & Sons Funeral Home, Stone Mountain, GA
2004 - Bonnie Helweg-Campbell, Helweg Funeral Service, Jenkintown, PA
2003 - Glenn P. Taylor, Glenn Funeral Home & Crematory, Owensboro, KY

---
Golden Rule Community Service Award
Launched in 2008, the Golden Rule Community Service Award singles out a member firm for outstanding service to the community performed during the calendar year. Has your firm participated in community service or do you know of a fellow member firm you'd like to nominate? 
2021 Winner: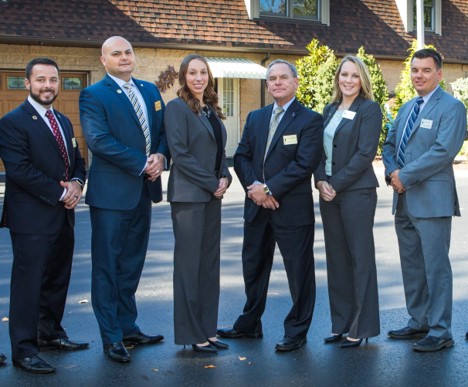 Brunswick Memorial Home, East Brunswick, NJ

The Brunswick Memorials Care Team used social media to get their message across as they worked to help their community adjust and get through the changes brought on by COVID-19. Those who could help or needed help filled out a form accordingly, and the Brunswick team matched those in need with those who could help during the initial wave of the pandemic in the United States from April - June 2020. In-house, they did as much as they could to distribute PPE.
As a thank-you to staff for their extra work, the company purchased lunch for them every day they worked during this time. They engaged in good conversation with everyone they helped in an attempt to raise their spirits. They continued to serve their families throughout the pandemic to the fullest of their abilities and what the law permitted.
Past Golden Rule Community Service Award Winners
2020 - Brunswick Memorial Home, East Brunswick, NJ
2019 - Oliverie Funeral Home, Manchester, NJ
2018 - Gardinier Funeral Home, Franklin, PA
2017 - Toland-Herzig Funeral Homes & Crematory, Dover, OH
2016 - Martin Funeral, Cremation, & Tribute Services, Mt. Morris, MI
2015 - Oliverie Funeral Home, Manchester Township, NJ
2014 - Brunswick Memorial Home, East Brunswick, NJ
2013 - Gardinier Funeral Home, Franklin, PA
2012 - Joseph Pray, Pray Funeral Home, Charlotte, MI
2011 - Miles T. Martin Funeral Home, Mt. Morris, MI
2010 - Brunswick Funeral Home, East Brunswick, NJ
2009 - Arnett & Steele Funeral Home, Pineville, KY
---
Exemplary Service Awards
The Exemplary Service Awards recognize Golden Rule firms that have displayed outstanding professionalism and exemplary service.
The Exemplary Service Award is given to the top three nominees every year chosen by OGR members and is based on feedback OGR receives through the Family Contact Program. The Family Contact Program is an exclusive OGR member benefit that gathers feedback from families that participants have done services for.
The criteria for receiving an Exemplary Service Award are 1) Your funeral home must be a current participant in OGR's Family Contact Program and 2) Your funeral home must have received a comment or comments that represent family satisfaction with your services and indicate that the funeral home performed in an exemplary manner going above and beyond the expected. 3) Your firm cannot have won the award in the past three years. Visit www.ogr.org/family-contact for more information about the Family Contact Program and how to join. 
Contact OGR at (800) 637-8030 with any questions.
2021 Winners
Freitag Funeral Home, Bridgeton, NJ
Montgomery & Steward Funeral Directors, Inc., Pueblo, CO
Plummer Funeral Services, Inc., Litchfield, IL
Read each of their winning comments below!
Freitag Funeral Home
"I was so overwhelmed with everything I had to do during such a difficult time in my life. That was, until I walked into Freitag Funeral Home. The staff was supportive, compassionate, and really eased all the overwhelming feelings I had. They instantly made me feel calm and put my mind at ease.
"Mr. Freitag and staff went over everything in detail with me. I felt comforted and was treated with such respect. They went above and beyond for me and I appreciated their time and effort.
"The service was absolutely perfect. The advice I received helped so much and I am so glad I chose the service I did. Every aspect of the service was done in a respectful matter and the attention to detail was impeccable. I truly would not do anything differently. I felt completely at peace with what I chose. It was the best way to have the final goodbye. I could not have gone through it without the help and support of the staff."
Montgomery & Steward Funeral Directors, Inc.
"The staff at Montgomery & Steward Funeral were very helpful during such a difficult time. I did not have to worry about a thing, they handled every detail perfectly. I would highly recommend them to others.
"The funeral director could not have been more helpful and made such a good impression on me and my family. He was always available to answer any questions I had. He was very knowledgeable, compassionate, and made me feel that he had all the time in the world to work with me on every detail.
"Montgomery & Steward went above and beyond to honor my family and gave my mom (deceased) great dignity and class. I received so many comments on how well everything was done. I would not change a thing. My mother's funeral was a beautiful tribute to her because of all the attention to detail. Several people came up to me after the service and said that they will be making funeral arrangements at this funeral home. Very impressed!"
Plummer Funeral Services
"The staff at Plummer Funeral Services are very compassionate and caring. They ensured that our family was treated with respect and that every detail of the funeral was accomplished to perfection.
"I met Terry Plummer (funeral director) when he came to pick up my mom (deceased). He was so helpful and personally took one of my family members to the funeral home for the service. This meant a lot to me to see he cared and showed such compassion. I knew my mom was in the best hands!
"Terry Plummer communicated with me many times before and since the funeral to ensure that I am personally doing ok. The funeral home presented my mom beautifully. I was very pleased and proud of the funeral arrangements and I know my mom was "happy" on her "final day." Nothing else could have been done differently. The staff made sure every detail was carried through excellently. Plummer Funeral Services is the best!"
2020 Winners
Arlington Memorial Chapels, Inc., Quezon City, Philippines
Kyger Funeral Home, Elkton, VA
R. Hayden Smith Funeral Home, Hampton, VA
2019 Winners
John L. Ziegenhein & Sons Funeral Home,  St. Louis, MO
Aloia Funeral Home, Garfield, NJ
McDonald Funeral Home, Picayune, MS
2018 Winners
Davenport Family Funeral Homes & Crematory in Crystal Lake, Illinois
Weymouth Funeral Home in Newport News, Virginia
Pray Funeral Home, Inc. in Charlotte, Michigan
2017 Winners
Faulmann and Walsh Golden Rule Funeral Home in Fraser, Michigan
Cassaday-Turkle Christian Funeral and Cremation Service in Alliance, Ohio
Graham Funeral Home in Chesapeake, Virginia
2016 Winners

Caldwell & Cowan Funeral Home, Covington, GA
Strunk Funeral Home, Vero Beach, FL
Ahlgrim Funeral Home, Elmhurst, IL
2015 Winners
Boone Family Funeral Home & Cremation Services, West Jefferson, NC
Plummer Funeral Home, Litchfield, IL
Schuyler Hill Funeral Home, Bronx, NY