By now, everyone has been put to the test with the ever-changing rules, regulations and restrictions that the COVID pandemic has imposed, not only on the funeral profession as a whole but on each individual who serves families who have lost a loved one. We have had to adapt and pivot to ensure that families receive the level of excellence in service our OGR firms are known by.
Additionally, we have had staff overworked and yet must still struggle to meet our expenses in a climate of reduced services and restrictions.
However, if ever there was an opportunity to show the finest example of exemplary service to families and the philosophy of the Golden Rule, it has been now.
Good to Great
Funeral directors and our businesses are often judged by only the time that families see us in public. They see high-quality vehicles, suitable business attire and a calm, professional demeanor. But that is something any good funeral home and directors should possess. What makes a great funeral service is not any of those things. It is merely the tip of the iceberg.
What they do not see is the focus on making sure there is a plan for each service and for the staff. A proactive mindset through constantly learning and adjusting. By going the extra mile regardless of how simple or complex the requirements are for each individual family's needs. That we have done our homework in complying with the shifting quicksand of changing restrictions.
So, what is the difference between good and great?
'How' vs. 'Why'
Many have attempted to explain that great service is a set of rules. axioms or some magical method when it comes to delivering that service. They use words like reliable, appropriate, personalized, memorable, remarkable and so on to describe their process.
The problem is that they all focus on the way good service is delivered. But that is only the "how" of it. It misses the point of great service excellence (and the true point of service in general).
Good service only meets the customer's needs and expectations. Great service is when these experiences are exceeded and the customer feels that they have received that unexpected special extra. Sometimes that unexpected extra can come in different shapes and ways such as a smile, a positive remark, random acts of kindness and compassion or something done by the additional effort of a service professional going the extra mile. That is the "why" of it!
A Little Something Extra
It is the extra spark or element that touches a chord and reverberates with the families we serve. It is not formulaic but rather unique to each family. Knowing how to spot it is the difference between good and great. It is truly the Golden Rule in action. By asking the question constantly to ourselves of "the why," we will be able to discover what that something extra is. That is accomplished by listening to learn.
As professionals, it is our role to actively listen so that we can identify a trigger that will facilitate a positive feeling experience, a treasured memory or a warm-and-fuzzy thought of a family's time with the person they lost. We have to listen and have to pay attention to families to what their stories are and how they describe their loved one because that's how they want to remember them. They do not know that is what they're saying; we have to bring that out for them by asking compassionate questions and building strong relationships, not merely superficial rapport. In other words, it is more than just taking their order for a funeral service.
'Whatever You Do, Do it Well'
By asking ourselves, "How do we make things better for those we serve?" and acting on those answers, the results lead to creating real connections. By making the whole experience feel more human and giving families what they need to create superior customer experiences we render great service.
Walt Disney once said, "Whatever you do, do it well. Do it so well that when people see you do it, they will want to come back and see you do it again, and they will want to bring others and show them how well you do what you do."
People come to us initially for our experience; they come back because of theirs. Give customers a special experience through great service, that something extra, then they will be loyal advocates and share their experience with friends.
Stand Out from the Crowd
If it were easy then everyone else would be doing it, too, which would make it more difficult for us to give great service - service that stands out, service that people would go out of their way to find. Because that level of service will dissuade all the people who are not as dedicated as you or I are. It is, after all, what sets our firms and directors apart.
Our cornerstone philosophy is "Service measured not by gold, but by the Golden Rule" (to do unto others as you would have them do unto you). Be dedicated to that exceptional philosophy by delivering the extra human touch. That is what makes us different; that is what makes good become great!
Best wishes for a safe and successful year!
About the Author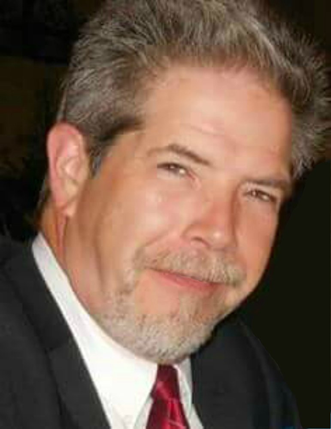 Mark Janik is a Life Story Guardian and Licensed Funeral Director at OGR member firm Lakeside Memorial Funeral Home in West Seneca, N.Y. He graduated Summa Cum Laude from the American Academy McAllister Institute, and is a Certified Funeral Service Professional, NFDA Certified Pre-Planning Consultant and a Certified Funeral Celebrant. His commitment and mission are to compassionately and carefully discover the life story of those who are in our care.
You can email him or call (716) 627-2919 or (716) 674-5776.
Share this post: