Pandemic accelerated opportunity for post-life cybercrime
The world has gone digital. There is no denying that we are living in a digital world, and with that comes new risks and responsibilities. In 2019, there were an estimated 4.4 billion active internet users. With the upcoming emergence of 5G wireless technology, telecoms giant Ericsson projects more than 65% of the world population will have access to the internet by the end of 2025.
A global pandemic accelerated this digital way of life. As COVID-19 swept across the world this past year, people focused on keeping safe by keeping apart. And they turned to digital technologies for everything from administrative tasks to virtual gatherings. As a result, digital footprints increased rapidly.
What is a digital footprint, exactly? A digital footprint is the information that exists about a person online as a result of their internet activity. This can be everything from photos on social media to financial statements accessed online, and everything in between. Social security numbers. Medical records. Tax documents. Personal conversations. If someone has accessed or entered any of this information online, it's part of his/her digital footprint.
Data shows just how intensely COVID-19 accelerated growth of digital footprints. For instance, at the onset of the pandemic last April, online banking services saw a 200% increase in new registrations, while online banking traffic rose 85%, according to Fidelity National Information Services. And according to data from IBM's U.S. Retail Index, the pandemic accelerated the shift to digital shopping by roughly five years. Of course, with the worst of the pandemic behind us, people will get back to banking and shopping in-person, but the habits and comfort levels adopted are likely here to stay. And digital footprints just keep growing and growing. If you've entered information once, it's part of your footprint forever.
Digital footprints are a gold rush for cybercriminals. It's increasingly important to safeguard digital legacies and assets before it's too late. Cybercrimes often target the most defenseless: those who have passed on. Post-life cybercrime can create significant struggles and financial complications for families of the deceased.
The problem: Our current system is slower than criminals
According to AARP, it can take six months for financial institutions, credit reporting bureaus and the Social  Security Administration to receive, share or register death records. When we consider that cybercrime has become more profitable than the drug trade, and with widely available funeral announcements, this creates the perfect scenario for criminals to strike. An individual's digital estate is a prime target for identity theft and other types of financial and digital theft.
How criminals are using the information they find
Cybercriminals are seizing the opportunity to target digital estates, but what exactly are they doing and how are they doing it? Criminals with access to financial accounts can efficiently transfer and steal funds without raising flags. Similarly, stolen credit card numbers can be used by criminals targeting the deceased.
Those are examples of just the low-hanging fruit for these criminals; more sophisticated forms of identity theft and social engineering can come into play. AARP reports that close to 800,000 deceased individuals are targeted for identity theft each year, also known as "ghosting." That's almost 2,200 a day and exponentially growing. Using only a name, address and birth date, criminals can purchase a Social Security number for as little as $10. From there, the criminal can proceed to open accounts and other services under a stolen identity.
Criminals have also been known to hack into the social media accounts of the deceased and masquerade as that person to friends and family. In the first weeks of a passing, extended family and friends are not always aware, and can fall victim to cybercrimes. A common example is a criminal posting from the victim's account about a problem and asking their family and friends to send money for help.
All these crimes can cause families tremendous burden, stress and expense.
Pre-need planning plays an important role
The unfortunate reality is that criminals are typically ahead of the curve in exploiting vulnerabilities and finding new
opportunities, and governments and law enforcement struggle to keep up. Individuals may feel overwhelmed by this reality, especially as they consider the vulnerability of their assets after death. As funeral homes advise clients in pre-need options, they can be a true advocate in protecting their clients by offering modern and innovative solutions to help safeguard clients' digital assets and legacies.
---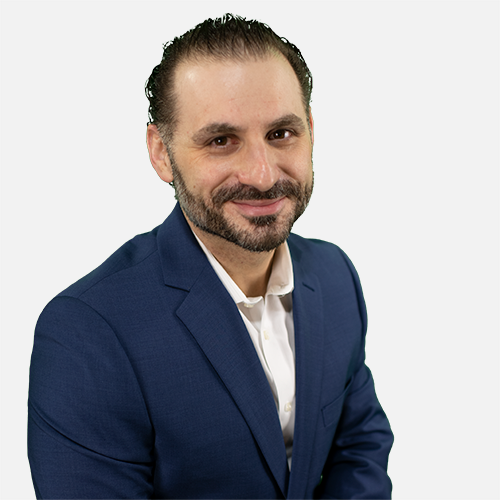 Christopher W. Huziak, CEO & founder of Final Security, is an Italian American technologist, businessman and entrepreneur. Huziak has over two decades of business, information technology and leadership experience in corporate, academic, healthcare and startup environments. Huziak is known for his ability to create, build and execute innovative companies, brands, products, solutions and forward-thinking ideas. To connect with Christopher, email him at [email protected] or call him at (844) 463-4625.
Share this post: