How the pandemic has changed funeral arrangements
The COVID-19 pandemic has changed many facets of our lives. That includes changes in how we, as consumers, shop for and purchase goods and services, which in turn change funeral service. 
As the pandemic caused many retail establishments to curtail or eliminate in-person shopping, dining and other services, more and more American consumers began to utilize alternative sources to receive goods and services.
While food and grocery delivery services existed before the pandemic, many consumers, like me, began to shop and purchase using these methods more than ever before. I had never "DoorDash-ed" prior to the pandemic, or had my groceries delivered from my online "Click List." 
I even had a remote doctor's appointment for my son, with my smartphone camera serving as the doctor's eyes into my son's sore throat.
Most businesses had to adapt to a new way of offering, selling and providing services to their customers, and funeral service providers were no different. As the pandemic spread throughout the country, many funeral professionals were quickly scrambling to create online selection rooms for funeral merchandise.
The new 'normal'
Now that many retail establishments have re-opened their doors to in-person shopping and dining, have we all abandoned the online or remote services that we grew to rely upon during the pandemic? Of course not. 
We discovered that Zoom meetings can be quite effective and time-saving. Though not as often, I still use food delivery services from time to time. I participated in OGR's recent Virtual Leadership Summit roundtable discussion where funeral service panelists were asked, "What do you think will be the one big change during the pandemic that will stay with us?"
Each panelist echoed the same response: Consumers will continue to expect more technology-driven services in the form of online arranging and planning and online access to funeral and memorial events via livestreaming. 
A recent consumer study from The Foresight Companies (2020 Foresight Funeral and Cemetery Consumer Behavior Study) confirmed this belief. In the 2020 study, 46% of consumers surveyed indicated they plan to handle deathcare arrangements virtually. Think about that for a moment. Are you prepared for half your arrangements to be done online?
In the same survey, 74% of consumers indicated they want access to funeral pricing information online. In fact, 49% indicated they would only do business with deathcare providers who provided pricing information online.
Online funeral arrangements
You might be thinking, "There's no way families REALLY want to plan their loved one's funerals online." After all, there are so many decisions for families today. There's the matter of scheduling services, coordinating with places of worship or cemeteries. We have to craft the obituary or death notice, too. Families can't do all these things without a funeral professional, right? 
I believe there are two distinct types of online arrangements families may prefer: Unguided, and Guided.
An arrangement that is Unguided by a funeral professional would allow a family to select the type of services and funeral merchandise without the assistance of a funeral director. These types of Unguided arrangements are most often available for pre-need arrangements or simple cremation arrangement services that usually don't require the scheduling of public visitations, church or interment services.
While many of you might argue these types of services are not in the best interest of grieving families, there are  many funeral service companies and cremation societies that provide this type of service today. And it is a  preference that many, many families continue to choose.
The other type of online arrangement includes the assistance of a funeral professional. An online Guided  arrangement is one where the funeral arranger takes the family through their choices for funeral services, event planning, merchandise selection -- but done online rather than in-person.
Are you prepared?
It is not my intention to debate the psychological or sociological value of funeral planning or grieving, of storytelling and saying goodbye. All of us who have chosen the funeral service calling and profession believe in our purpose. But the fact is that consumers, in an ever-increasing way, are looking for convenience in the way we shop for and purchase goods and services – and funeral services are not exempt.
Are you prepared to assist customers in this new "Age of Convenience"? What is the impact for your business? 
It starts with transparency. Do you have clear, understandable pricing available for consumers to review on your website? Put yourself in the seat of the family – is the pricing easy to understand?
For families that want to interact with you online, do you have a way for families to make selections of preferred funeral services and merchandise? Can families document all the biographical information needed to complete a death certificate or other required government forms? Can families upload pictures that your staff might use to create a video tribute, personalized stationery or more?
Do funeral arrangers have the tools to conduct an online Guided arrangement? This could be done using technology platforms like Zoom, Microsoft Teams, Webex or other screen-sharing applications.
How do you review service options and pricing online? Do you have arrangement guides in document format, or even an interactive family-facing arrangement system where you can help families design their services and create a funeral contract at the same time? Do you have digital selection rooms for all your funeral merchandise – from caskets and urns to keepsakes and flowers?
Another way to improve the online planning experience is to offer electronic signature for funeral contracts or other authorization forms where you require signatures. There are many options for sending documents to families for digital signature, including DocuSign, Adobe and many more.
Do you allow families to pay for funeral services or memorial merchandise online? This may not be the choice of every family, but for those who want this convenience, are you able to accommodate? 
These are some of the capabilities that deathcare providers have started to adopt with greater frequency. Another important consideration in adopting new technologies, policies and procedures is the staff training required for your team to be successful.
Getting started
All new technologies have a learning curve. Let's be honest, some people are quick to adapt, some people take a little more time and some may be stubborn.
If funeral professionals are uncomfortable or unsure of utilizing these new tools, that frustration or discomfort  is often received by the families you are trying to serve.
While the ideal strategy might be for all staff members to be consistent in serving families, perhaps an interim step might be to select two staff members to be the primary resources working with families online.
As for where to start finding the tools and technologies, it's always a good idea to talk with your peers about the  technologies and tools they use. Leverage the resources of OGR and other associations you participate in. Your key suppliers may also have tools or connections you can evaluate.
Final thoughts
The experience of planning and purchasing funeral services is indeed unique, but family expectations are shaped by other consumer experiences we encounter. The pandemic of the past 18 months has certainly changed the way many of us shop and purchase goods and services, and leading deathcare providers are evolving to meet the changing expectations of today's families.
Someone will provide families what they increasingly desire. Will that be you, or someone else?
This message was originally published in the Fall 2021 issue of The Independent® magazine. Click here to read the entire issue.
---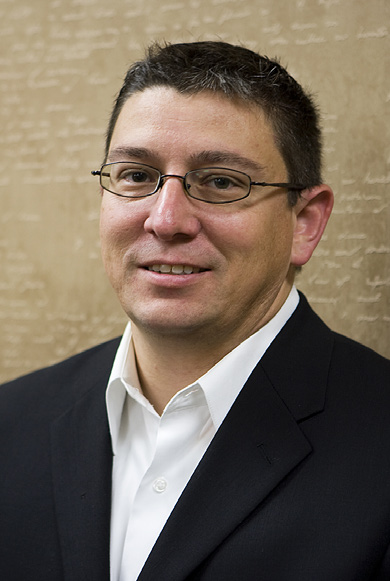 Marty Strohofer is vice president of marketing and product development for Matthews Aurora™ Funeral Solutions. For 20 years, he has assisted funeral professionals in implementing technology, marketing and merchandising solutions. Matthews Aurora is an OGR Endorsed Supplier. Members can learn more about the products, services and technology solutions offered by Matthews Aurora™ Funeral Solutions at www.MatthewsAurora.com.
Share this post: