Joe E. Pray: Cultivating imagination to create custom services
Joe E. Pray is one of four Joes you may find around Pray Funeral Home in Charlotte, Michigan. They may have strikingly similar names in this family operation, but they pride themselves on the unique, customized service they offer the families who come through their doors.
From a bowling alley setup they created for an enthusiast, to a performance by students for a drama teacher, and even a Viking boat for the local population with Nordic roots, they pull out all the stops to make sure the life of the deceased is properly honored.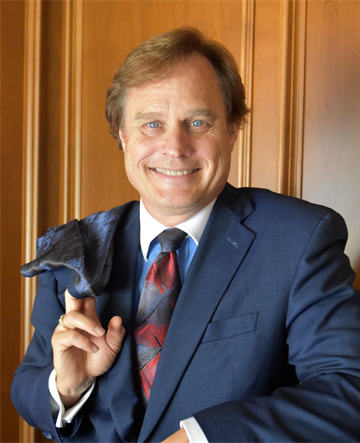 "It's celebrating the stories, all the great things that [family and friends] remember. Draws those stories out from everybody else that's there," Joey says.
They took it a step further and asked staff to incorporate their own hobbies into their bios on the funeral home website. Joey says they even took pictures of staffers doing their hobbies, incorporating their own stories into the overarching story of the funeral home, and encouraging the families they work with to do the same to help create those unique services.
"It gives another human side to our family and our staff, and it's kind of funny to hear people say, 'You really barefoot ski?' Yes, I do," Joeys says. "That's one of my stress releases from being a funeral director."
Joey spoke with Geri Oliverie as part of Season 2 of OGR's Digital Dialogue Series podcast. Use the player below to listen to the full episode to hear Joey's other ideas for customizing your services (that don't require the construction of a Viking cremation boat). If you don't see the player, click here. then be sure to check out all our past episodes.
Season 2 of the Digital Dialogue Series is sponsored by The Dodge Company, the world's largest manufacturer and distributor of preparation room supplies, and an OGR Endorsed Supplier.
Share this post: