Grief Interrupted: Mourners turning to memorial items during pandemic
The rituals and ceremonies that mark the death of a human being undergo constant evolution and personalization to reflect the endless variety of beliefs, traditions and family preferences.
The coronavirus pandemic took aim at all of them.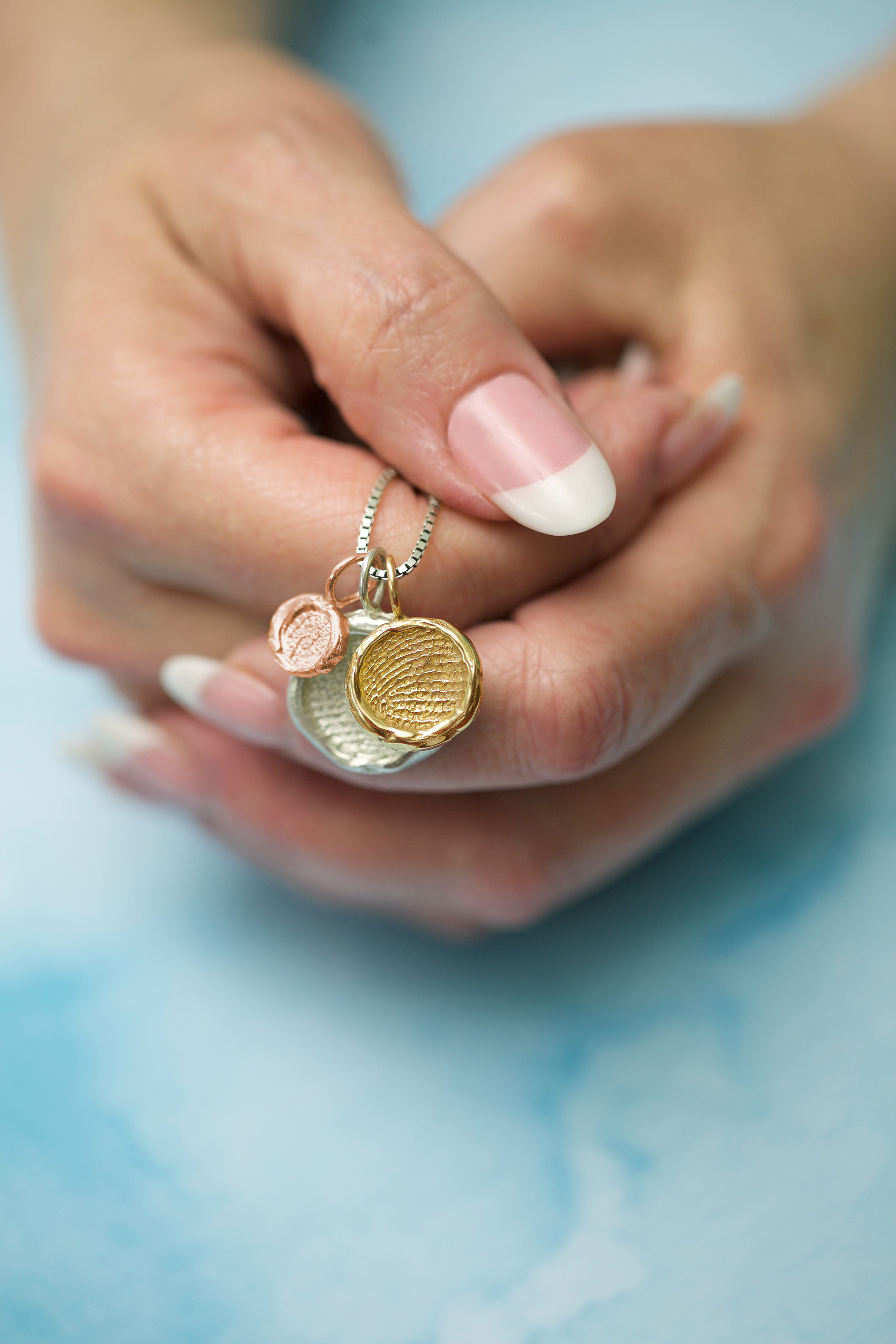 From simple graveside services to the practice of gathering over a meal in a living room or a restaurant, the entire concept of "shared grief" has been a casualty of the virus in many ways, as fear of illness put people at a distance in a time more traditionally navigated through a showering of
embraces and the comfort of touch.
For the independent and family-owned funeral industry, the distinction has been acutely felt.
"I feel horrible for the families," said Brandy Osborne, office manager and second-generation family member at Osborne Funeral Home in Williamsport, Maryland. "People can't do what they're accustomed to doing."
Osborne notes that the separation and distancing that families are suffering throughout the grieving process is all the worse because for many, the separation began weeks or months earlier during hospitalization or rehab and care facility stays where the pandemic has left even close family members locked out.
While visitations and funerals have resumed, social distancing requirements, travel hurdles and even limited restaurant capacity continue to impose separation among mourners.
It's a largely unprecedented challenge for an industry built on its ability to create the sense of occasion and shared loss that traditionally helps families through a difficult time. As in other businesses navigating pandemic challenges, technology and innovation have helped to bridge the gap in the funeral industry with the rise of Zoom funerals, drive-through visitations and the era of the audio-visual savvy funeral director – as comfortable wiring a church balcony for sound as he is managing the seating arrangements.
The bereaved are also forging their own "traditions," with purchases of memorial jewelry and other keepsakes that help to forge a tangible sense of connection with the person they have lost.
Osborne says sales of "Thumbies" jewelry and keepsakes, embellished with a three-dimensional casting of a loved one's fingerprint, have risen noticeably during the pandemic.
"I think people are looking for more of a way to be closer to that person and to grieve in a different way," said Osborne.

Kristine Sowles, office manager of Pray Funeral Home in Charlotte, Michigan, a 98-year-old, family-owned business, had similar observations. Even after restrictions were loosened, many people were uncomfortable attending gatherings, Sowles said.
Memorial jewelry, including cremation jewelry containing a tiny amount of a loved one's ashes, provides a way for family members or friends to share in a tangible reminder of the person they have lost.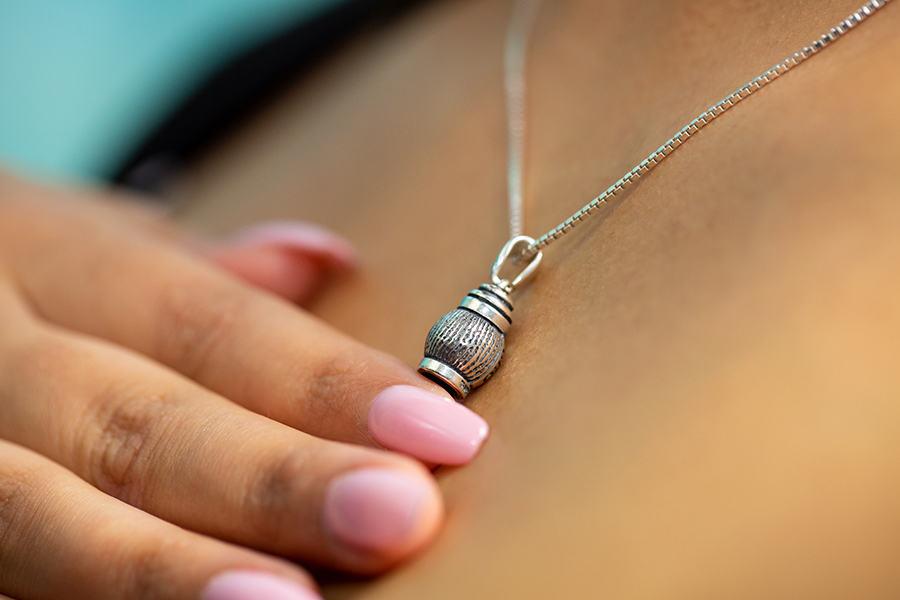 "We dealt with the same things that many funeral homes did," Sowles said. "People had to make their arrangements remotely. Even as things calmed down, people were not comfortable coming in … or being around other people. That's why Thumbies, and anything they could hold, touch … that made them feel closer to their loved one … that helped a lot. We call it the 'touchpoint.' We'll see people that have the jewelry; they reach up around their neck and touch it."
Trevor Rapideau, a licensed funeral director and co-owner of the R.W. Walker Funeral Home in Plattsburgh, New York, said the changes necessitated by the pandemic have been "very drastic and very quick" and placed an additional burden on families to limit who can attend services.
"How do you pick and choose?" he said. On a more positive note, he said the pandemic has forced the industry, like its clients, to think more creatively.
"One of the most positive things I've pulled out of this is … we have been forced to think quickly on our feet to come up with new and innovative ways to celebrate the life of a family member," Rapideau said.
Among the memorial items growing in popularity, he said, are tribute blankets created with high-quality woven reproductions of photographs. There is also a local hospice that creates teddy bears from items of clothing, he said.
Such items, along with thumbprint and cremation jewelry, are a "much more personal" reminder than traditional objects like prayer cards or guest register books, Rapideau noted.
At the Bryan-Lee Funeral Home in Garner, North Carolina, Funeral Service Licensee Andy Barham said the pandemic has been a "jolt to the psyche" for the funeral industry, especially in the South where the concept of social distancing runs counter to a long tradition of warm and physical greetings.
"In the South, that's we do," he said. "We gather, we love, we laugh, we cry; but most of all, we hug."
The absence of that social affection, he said, is likely driving an increase in purchases of things like memorial jewelry, elaborate urns or other memorial items.
"In my day-to-day meeting with families, are we seeing more of a need? Absolutely. Our sales of memorial jewelry, especially of the fingerprint nature, have easily doubled during the pandemic."
Thumbprint jewelry, Barham said, is a good example of an object that helps to fill an impossible void with something that's tangible.
"The idea that our loved one is no longer with us … when that loss is imposed on us, we start saying 'What can I do to hang on to someone?'"
Susan Dice, director of customer care at Woodstock, Illinois-based Thumbies, said the company did experience an uptick in demand for both its thumbprint jewelry and its cremation jewelry at a time when, like many companies, Thumbies was bracing for contraction.
"We expected to see a slowdown," she said. In fact, overall sales are up, with cremation jewelry sales rising 78%. Dice said she believes the increase in memorial jewelry sales is driven, at least in part, by people left feeling that they didn't get to say goodbye in the way they had hoped.
As part of her job, Dice spends a good bit of time talking to customers. "People are interested in having something they can hold on to," she said. "You can actually feel the ridges, and we find that it gives people a lot of comfort."
Pat Dunnigan is a content writer for Thumbies, an OGR Endorsed Supplier that introduced fingerprint keepsakes to the independent funeral home industry in 1998. They are the industry leader in providing customized memorial jewelry and other objects to families across the country.
This article was originally published in the Fall 2020 issue of The Independent. Click here to read the entire issue.
Share this post: