Grow your funeral home business by attracting disloyal customers
I started Veterans Funeral Care in 2001 with the goal of serving the veterans in my community better than any other funeral home. It was the first funeral home in America that was named after the customer we served rather than the owner. Since then, we have grown to a more than 900-case funeral home and I attribute our growth to gaining the business of disloyal customers.
What is a disloyal customer? These are the folks who had a "family funeral home" they used when someone died in their family, but suddenly are willing to pick up the phone or look online for a different funeral home to serve their needs. Maybe it's cost considerations; maybe they went to a service at a different funeral home and were impressed by what they experienced. For us, it was tribal marketing. There is no other funeral home in Tampa Bay that can "out-veteran our funeral home." 
Find your tribe, and know them
Tribal marketing requires authenticity, knowledge and passion. This has to come from every member of your staff. You have to have a true connection with the tribe you serve, whether that's veterans, Catholics or Harley Davidson owners. Now, you need to make sure every staff member has been highly trained in the rituals and needs of that targeted community. They need to be able to talk tribally and have access to the resources needed to make your funeral home be seen as the go-to funeral home for anyone in that particular tribe.
We had the honor of running the funeral for Marine Corps veteran and Hollywood actor R. Lee Ermey. Even though my funeral home is located in Clearwater, Florida, and the services were held in Los Angeles and later at Arlington National Cemetery, Ermey's agent couldn't find a local funeral home that could adequately answer his questions. He did not have confidence they could handle this funeral and called us through a referral.
This is where staff training is key. If an untrained staff member had taken that call, we would have been in the same boat as those other 10 funeral homes. However, at Veterans Funeral Care we take time to train staff  before they are allowed to answer phone calls. If you want to grow your business, don't let new people answer the phone until they are fully trained. Each call is an opportunity to gain new business by showing how your funeral home is different than your competitors, that you understand their needs and can exceed their expectations. It helps establish trust, and follow-up conversations will take that even deeper.
If you recently ran an ad in print or on social media and the phone starts ringing, then you know every person on the other end of the line is a disloyal customer. If they have a favorite funeral home, they won't even look at your ad and certainly won't take action on it. Understand that before they pick up the phone and call, they have likely already checked out Google reviews and your website. Be sure these two key areas of your business marketing are up to the task. As the owner I make sure to respond to every Google review and make each response personal and unique. Prospective clients see that and understand we take the time to know every family we serve and we will do the same for them.
Personalize your staff
The "About Us" page on a funeral home's website is another great way to humanize your staff. People want to do business with other people they can relate to. I recently took a look at fellow OGR member Pray Funeral Home's website. They have the traditional suit and tie pictures of each staff member, but when you click on each bio you see that team member doing their hobby. Now, that funeral director isn't just talking death with you, but golf or gardening. This is a brilliant way to create a connection and give a shopper another reason to switch to your funeral home. Connections and trust – those are the keys to gaining new business.
Engage the community - inside and outside your funeral home
You can also find disloyal customers through community involvement. Ask all professional staff to pick a local organization and get involved in it. They don't all have to get involved in the same thing – that's where their individual passion and authenticity comes in. Each staff member has the ability to attract their own disloyal customers to your funeral home. I have a young funeral director who builds model airplanes. He has invited a group of model enthusiasts to come to our funeral home and work on their models together. Every month this group comes with their models and glue and paint and socialize within our funeral home's walls. My pre-need person is a Reiki energy healing professional. Once a month she invites the community to come for a healing service and over 25 people show up at my door. Think about what you and your staff are interested in and then consider how you can not only get more involved in this within your community, but within your own funeral home.
Opening your door to outside groups allows people to see your funeral home without having to attend a funeral. It creates a sense of familiarity and this becomes THEIR funeral home. We have hosted events in our parking lot with senior care professionals, home healthcare nurses, hospice staff and elder law attorneys for a local senior professional group. We host our local Marine Corps League's monthly breakfast and cater it for them. A "trunk or treat" event was a big success and we plan to run more events like it.
Create an experience
More than anything, we plan for what the experience will be like for each person who walks in our door, whether it's a family who has had a loss, an attendee at a visitation or service, or someone who is coming in for a community event. We train the staff in this, just like Disney creates a guest experience.
From the way they are greeted to the signs that direct them to the correct room and the way our funeral home looks, each part of the experience is engineered to leave them impressed and willing to switch to using us. My team meets each morning and reviews the day ahead so everyone knows who is expected to visit, what they are coming in for and what time they arrive. There is nothing better than being greeted by your name. When you have prepared your team, any staff member can welcome the person as they enter, know who they are here to meet and walk them to the correct space. It makes the experience more comfortable for your visitor and leaves a positive impression.
Remember it is all these small steps that not only attracts new customers but keeps the ones you have loyal to your funeral home. In today's world, it is not one thing that matters but a hundred things. Follow these steps you will find your at-need and pre-need growing by gaining the business of disloyal customers while ensuring you don't lose any of the families you already serve.
This message was originally published in the Fall 2021 issue of The Independent® magazine. Click here to read the entire issue.
---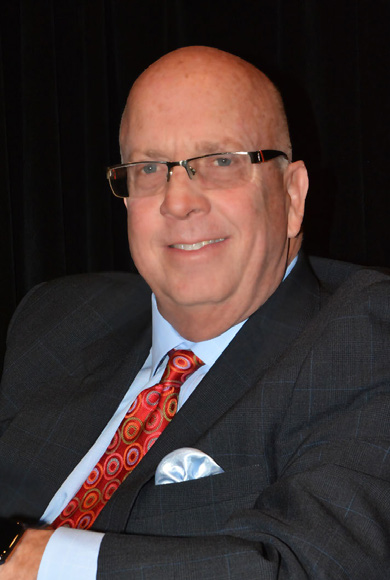 Jim Rudolph lives in Clearwater, Florida, but grew up in St. Petersburg, Florida. He started his career in 1980 working at a local funeral home. In 2000, he founded Veterans Funeral Care - the nation's first funeral home exclusively serving veterans and their families. Through its provider network, VFC now provides services in 23 states. Jim is a member of several veterans organizations including the Sons of the American Legion, Post 7, Clearwater; the Tampa Bay Veterans Alliance; and OpusPeace, a nonprofit whose goal is to help vets deal with trauma in their lives.
Share this post: