Social Media Content
When it comes to developing content for your Facebook page or website, OGR has you covered. Do you want to share your commitment to serving families well? Scroll down to learn more about OGR's Ethical Standard Memes.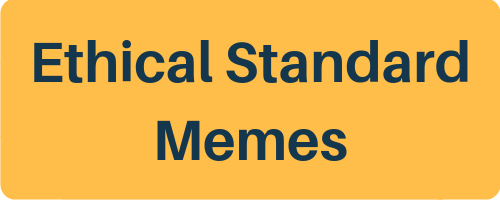 ---
Promote Your Commitment to the Golden Rule through free Facebook Memes
- free marketing tools for Facebook and your website
As an OGR member, you've committed to caring for families by providing "Service measured not by gold, but by the Golden Rule." You demonstrate this commitment by pledging to adhere to 11 ethical standards.
To help you promote your commitment to high standards of excellence, OGR has created an image (or meme) for each ethical standard and accompanying copy for you to post on your funeral home's Facebook page (or even website). OGR will also provide you with a suggested schedule for when you should post each image to Facebook.
The best news?
This benefit is included with your membership. That's right, there's no extra charge to you.

How does it work?
For each standard, there are 2-3 memes from which you can choose. You'll choose one meme per ethical standard, and then receive a link to download the full-sized images, recommended text to include with your post, and a suggested schedule for posting the memes to Facebook. 
Remind me. What are the ethical standards?
The complete list of ethical standards can be found here. OGR has shortened each standard so it is succinct and fits on an image easily. See below.
We pledge to treat you and your loved one with compassion and respect.
We pledge to serve any family in their time of need.
We pledge to abide by a strict code of ethics.
We pledge to be truthful in all we do.
We pledge to respect all faiths, creeds, and customs.
We pledge to keep families' confidences.
We pledge to disclose prices fully and clearly.
We pledge to clearly explain charges.
We pledge to provide the highest level of competence and care.
We pledge to further our education to better serve you.
We pledge to help meet the needs of those in grief.
Can my logo be placed on each meme for free?
Yes! We're more than happy to place your logo on each meme as long as it's saved as a PNG file and has a transparent background. If your logo is saved in a different format, email Adeline Border at [email protected] and we'll see what we can do. OGR may not be able to save the file in the right format, but we'll do our best. If you decide you'd like your logo recreated or updated, OGR's Graphic Design services will be able to help with that for a small fee. Email Adeline with questions.
I don't like the meme. Can you make changes to the font? Can you choose a different photo?
We're not able to customize the memes for free beyond placing your logo on them. If you're interested in additional customization, we would be more than happy to do so for a small fee. Contact Adeline at [email protected] for more info.
Are these memes optimized for Facebook advertising or boosting?
No. These images were developed to be used as original content to promote the high service standards you provide families, not as advertising for your Facebook page. You may try to create an ad using the memes or "boost the post" once you've uploaded the image to your Facebook page, but there's no guaranteeing Facebook will approve the post.
How will I access the memes?
Once you've chosen which memes you'd like to download, OGR will send you a link so you can download all 11 images.
How long will it take?
You can expect to receive the file to download your memes, the suggested copy, and schedule within 3-5 business days.
How do you get started?
Email Adeline Border, Communications & Marketing Coordinator, [email protected]. She'll send you a link so you can choose which ethical memes you'd like to download.
Thank you, as always, for your membership to OGR.