Professional Service Awards
Golden Light Award | Community Service Award | Exemplary Service Award
By any measure, OGR members are stand-outs in terms of commitment to their profession, their families and their communities.
OGR's award and scholarship programs enable the association to acknowledge member achievements and support the career goals of promising mortuary science students. Winners are acknowledged in The Independent®, on the website and at the Annual Conference.
Nominations for this year's awards are OPEN NOW through 11:59 p.m. EST Feb. 28.
For questions, contact Executive Director/CEO Wendy King via email or by calling (800) 637-8030.
---
Golden Light Award
In 2002, OGR instituted its most prestigious award, the Golden Light Award, to salute professional excellence exemplified by individual members who have inspired others by their commitment to service.
As an OGR member, you have the opportunity each year to nominate a fellow member who has distinguished him- or herself in the funeral profession through OGR involvement, community service or volunteer activities that demonstrate "service measured not by gold, but by the Golden Rule."
---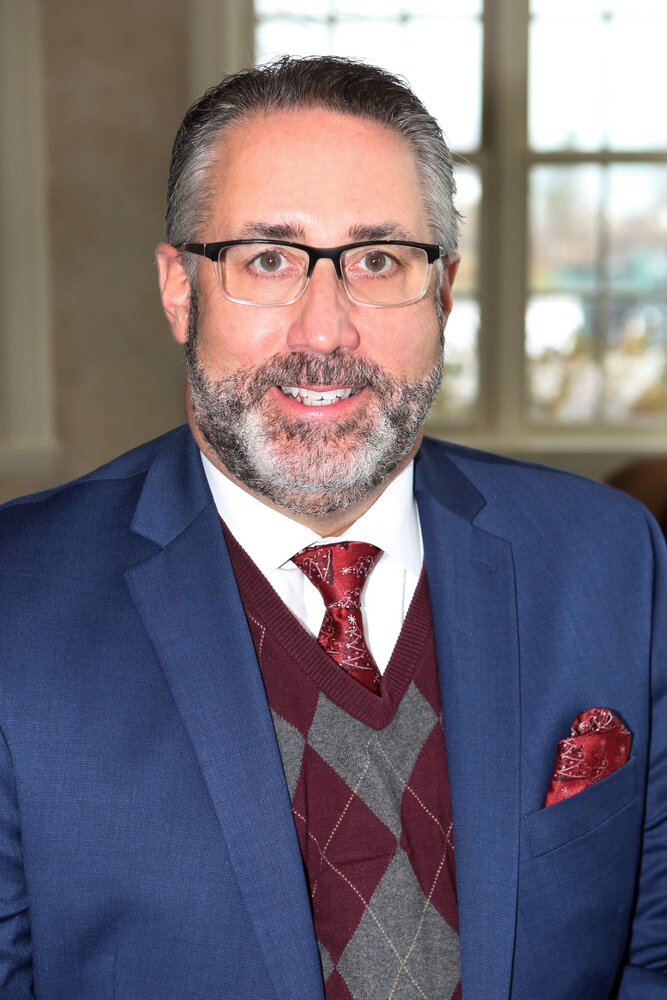 2022 Golden Light Award Winner
OGR is privileged to bestow its 2022 Golden Light Award to Charles Castiglia of Lakeside Memorial Funeral Home in Hamburg, New York.

About Charles Castiglia:

Charles A. Castiglia is a Licensed Funeral Director in New York State with an AOS in Funeral Service from Simmons Institute of Funeral Service, a BS in Business Management from Houghton College, and MS in Strategic Leadership from Robert's Wesleyan College. He is proud to enhance his credentials with the Certified Funeral Service Professional and Certified Pre-planning Consultant designations. Charles is committed to enhancing his knowledge of the funeral industry to provide exceptional care to the families that Lakeside Memorial Funeral Home serves. Most recently he received the Funeral Celebrant Certification.
Charles is involved in many area organizations and is the current owner of Lakeside Memorial Funeral Home and has been with the organization since 1981. Lakeside has been a member of OGR since 2001.
---
Past Golden Light Award Winners
2021 - Geraldine "Geri" Oliverie, Oliverie Funeral Home, Manchester Township, NJ
2020 - Peter "Skip" Urban Urban Funeral Home, Ambler, PA
2019 - Roger Beyers, Beyers Funeral Home and Crematory, Leesburg, FL
2018 - Kayla Carter, Carter-Ricks Funeral Home, Elsberry, MO.
2017 - George Darte, George Darte Funeral Chapel, St. Catharine's, ON
2016 - John Kreidler, Kreidler Funeral Home, McAllen, TX
2015 - John Dallas Slack, CFSP, Slack Funeral Home, Ellicott City, MD
2014 - Randal Earl, Brintlinger and Earl Funeral Homes, Decatur, Ill
2013 - Jeffrey S. Wages, Wages & Sons-Gwinnett Chapel, Lawrenceville, GA
2012 - Guy Linnemann, Linnemann Funeral Homes, Erlanger, KY
2011 - Robin Williams, R. Lee Williams & Son Funeral Home & Crematory, St. Petersburg, FL
2010 - William Brock, Vander Plaat Funeral Home, Wyckoff, NJ
2009 - Charles Rader, LeRoy Rader Funeral Home, Longview, TX
2008 - Harold Lake, Rindt-Erdman Funeral Home, Arkansas City, KS
2007 - Michael G. Butler, Livingston-Butler-Volland Funeral Home & Cremation Center, Hastings, NE
2006 - Thomas P. Lynch, Lynch & Sons Funeral Directors, Milford, MI
2005 - Billy K. Wages, Wages & Sons Funeral Home, Stone Mountain, GA
2004 - Bonnie Helweg-Campbell, Helweg Funeral Service, Jenkintown, PA
2003 - Glenn P. Taylor, Glenn Funeral Home & Crematory, Owensboro, KY

---
Golden Rule Community Service Award
Launched in 2008, the Golden Rule Community Service Award singles out a member firm for outstanding service to the community performed during the calendar year.
---
2022 Winner: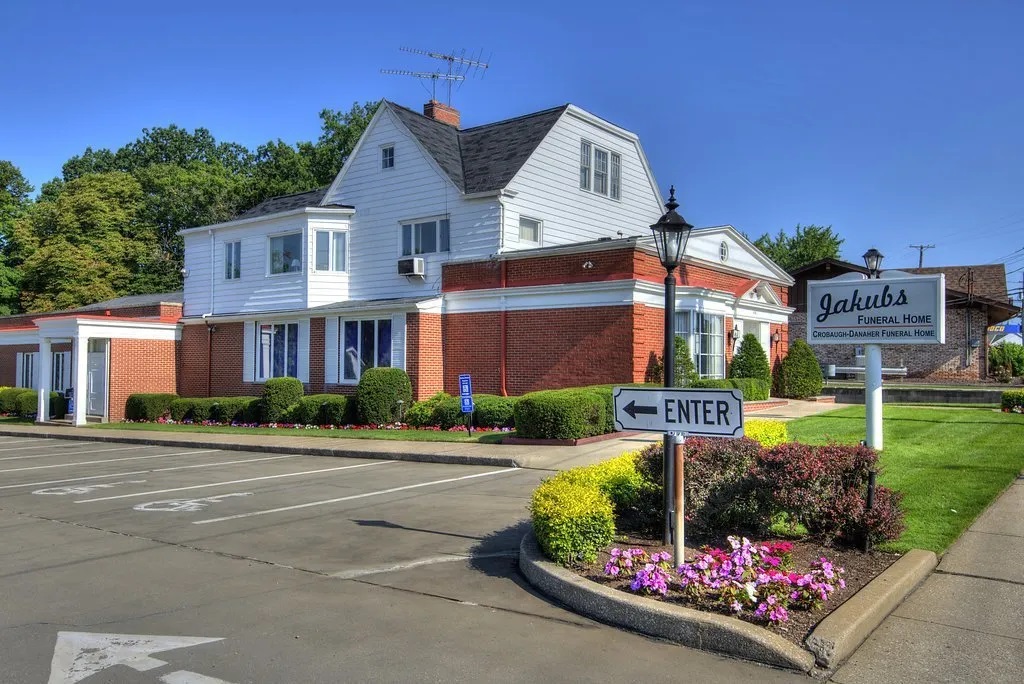 Jakubs-Waite Funeral Home, Eastlake, OH

The Jakubs-Waite team collected coats for a local non-profit, SubZero Mission, as part of their "Stuff the Bus" campaign. Jakubs-Waite arranged for SubZero to park a bus outside the funeral home for three hours on November 20, 2021, then created a drive-thru system so the community could drop off all requested items.
"The community filled the bus and we had many people just stop and make donations. It was a stream of cars the whole time," Jakubs-Waite said in their awards submission. "I was amazed at how many families we served who took part to bring in an item or stopped by just to thank us for making the event available to the community. Everyone asked if we could do it again next year."
SubZero distributed the coats to homeless veterans around the Cleveland metropolitan area.
Past Golden Rule Community Service Award Winners
2021 - Brunswick Memorial Home, East Brunswick, NJ
2020 - Brunswick Memorial Home, East Brunswick, NJ
2019 - Oliverie Funeral Home, Manchester, NJ
2018 - Gardinier Funeral Home, Franklin, PA
2017 - Toland-Herzig Funeral Homes & Crematory, Dover, OH
2016 - Martin Funeral, Cremation, & Tribute Services, Mt. Morris, MI
2015 - Oliverie Funeral Home, Manchester Township, NJ
2014 - Brunswick Memorial Home, East Brunswick, NJ
2013 - Gardinier Funeral Home, Franklin, PA
2012 - Joseph Pray, Pray Funeral Home, Charlotte, MI
2011 - Miles T. Martin Funeral Home, Mt. Morris, MI
2010 - Brunswick Funeral Home, East Brunswick, NJ
2009 - Arnett & Steele Funeral Home, Pineville, KY
---

Exemplary Service Awards
The Exemplary Service Awards recognize Golden Rule firms that have displayed outstanding professionalism and exemplary service.
The Exemplary Service Award is given to the top three nominees every year chosen by OGR members and is based on feedback OGR receives through the Family Contact Program. The Family Contact Program is an exclusive OGR member benefit that gathers feedback from families that participants have done services for.
The criteria for receiving an Exemplary Service Award are 1) Your funeral home must be a current participant in OGR's Family Contact Program and 2) Your funeral home must have received a comment or comments that represent family satisfaction with your services and indicate that the funeral home performed in an exemplary manner going above and beyond the expected. 3) Your firm cannot have won the award in the past three years. Visit www.ogr.org/family-contact for more information about the Family Contact Program and how to join. 
Contact OGR at (800) 637-8030 with any questions.
2022 Winners
Chapel of the Chimes Funeral Home, Westland, MI
Schmidt Funeral Home, West Bend, WI
Wetzel Funeral Home & Crematory, Inc., Hanover, PA
Read each of their winning comments below!
Chapel of the Chimes Funeral Home
"The staff was attentive and compassionate to our entire family. They made us feel comfortable and did everything they could to meet our needs. I can only say positive things about them.
"They were concerned about my wellbeing because I had not been eating. They got crackers and multigrain bars for me to eat and bottled water immediately. Everyone was so caring.
"The fact that it could be viewed on Facebook was an additional plus for family members and friends who could not be there. I would not do one thing differently.
"They were so patient and wiling to assist us. It made the difficult process to go through much easier. God bless every one of them for the fine job they do. The care of the director and his entire staff should be commended."
Schmidt Funeral Home
"All staff members were professional and respectful to me and my family. Amy was my main person of contact. She was extremely kind, respectful, and professional through the entire process. Any questions or concerns I had were promptly addressed. She made me feel completely at ease and like a friend to the family. She went above and beyond, even ran to her house to try to help with an outfit issue. All aspects of our service were respectfully fulfilled and beyond our expectations."
Wetzel Funeral Home & Crematory, Inc.
"The team was professional and unobtrusive during the service. The IT professional went out of his way to make sure we had a thumb drive with the photo slideshow and the streamed service to share with other family. He also did a great job organizing a pile of photos into a meaningful keepsake.
"Mr. Miller arranged a viewing before cremation to accommodate schedules of family. Warren Miller did a phenomenal job with his team developing good options for outside visitation (at Trinity's Portico) and a church service at the funeral home for family. He listened carefully to what we wanted for our wife/mother and offered good suggestions, even during a time with limited options due to COVID. He was available at all hours, even answering his cell phone one evening, 'Thank you for calling, how can I help?' This is true customer service! He also delivered flowers from the service to our home to allow the family to eat together without having to worry about taking care of this task.
"The live streaming was great and watched by numerous family and friends later, and the TV with the running 'slideshow' was fantastic. The urn ark was also a great suggestion. Under the restrictions created by COVD, our service was the best we could have hoped for. We are grateful that we were able to have 150+ people at the outside visitation and a beautiful church service at the funeral home for family."
2021 Winners
Freitag Funeral Home, 

Bridgeton, NJ

Montgomery & Steward Funeral Directors, Inc., 

Pueblo, CO

Plummer Funeral Services, Inc., 

Litchfield, IL
2020 Winners
Arlington Memorial Chapels, Inc., Quezon City, Philippines
Kyger Funeral Home, Elkton, VA
R. Hayden Smith Funeral Home, Hampton, VA
2019 Winners
John L. Ziegenhein & Sons Funeral Home,  St. Louis, MO
Aloia Funeral Home, Garfield, NJ
McDonald Funeral Home, Picayune, MS
2018 Winners
Davenport Family Funeral Homes & Crematory in Crystal Lake, Illinois
Weymouth Funeral Home in Newport News, Virginia
Pray Funeral Home, Inc. in Charlotte, Michigan
2017 Winners
Faulmann and Walsh Golden Rule Funeral Home in Fraser, Michigan
Cassaday-Turkle Christian Funeral and Cremation Service in Alliance, Ohio
Graham Funeral Home in Chesapeake, Virginia
2016 Winners

Caldwell & Cowan Funeral Home, Covington, GA
Strunk Funeral Home, Vero Beach, FL
Ahlgrim Funeral Home, Elmhurst, IL
2015 Winners
Boone Family Funeral Home & Cremation Services, West Jefferson, NC
Plummer Funeral Home, Litchfield, IL
Schuyler Hill Funeral Home, Bronx, NY