MEMBER RESOURCES
OGR gives its members the resources they need to stand apart as exceptional among funeral homes. From an unparalleled Supplier Network offering discounts or other exclusive benefits, to a proprietary Family Contact Program that helps spread best practices based on families' direct feedback, free marketing materials and more.
Supplier Network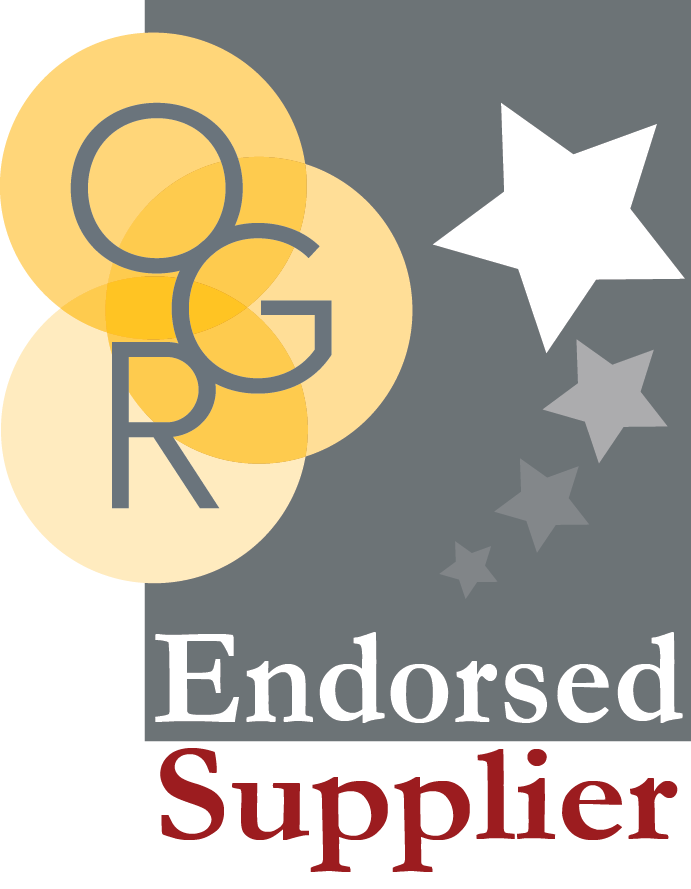 To help make Golden Rule funeral homes exceptional, OGR has negotiated discounts and other exclusive benefits with each member of our unparalleled Supplier Network. You can search our entire Network alphabetically or by category of product they supply (e.g., caskets, consulting, jewelry, pre-need, urns).
Our Endorsed Suppliers are members of the network who have undergone an in-depth review process before being endorsed by OGR's Board of Directors. The endorsed products are identified by the OGR Endorsed Supplier logo. OGR endorses the listed products, but not necessarily all products offered by that company.
Family Contact Program
Golden Rule funeral homes know that families come first, so OGR created the Family Contact Program. The survey program is a free benefit of membership that helps assess whether the families you serve are truly satisfied. The program is available online, saving you on printing costs. Have families who don't want to give you their email address? It's also available as a hard-copy paper form.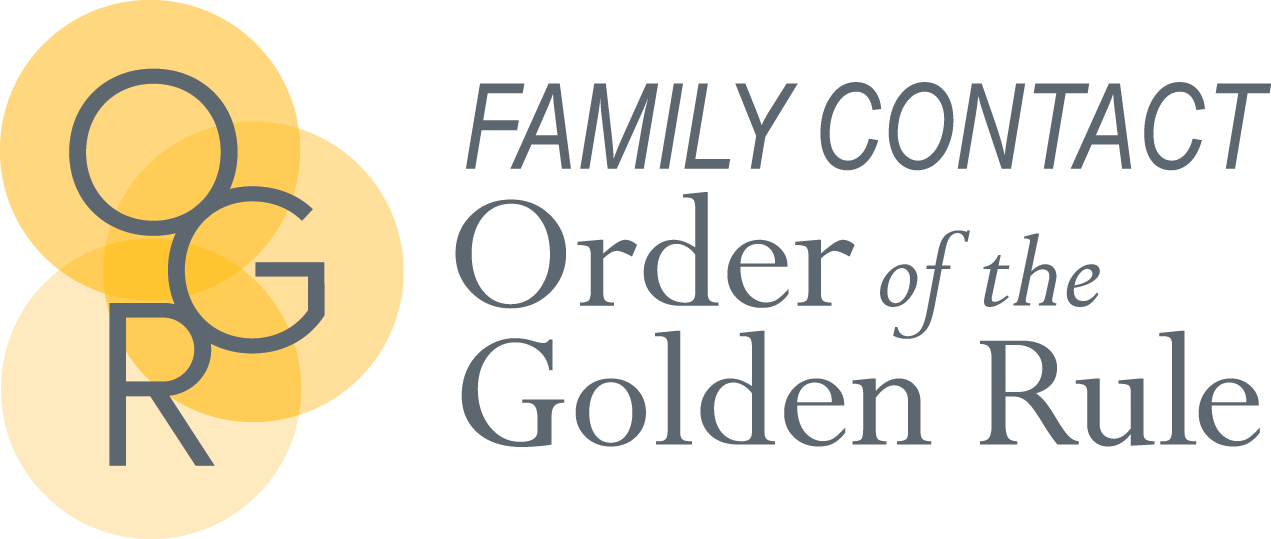 We have two affiliated resources that can make the Family Contact Program even more impactful for our members. The Care Card Program keeps you in contact with the families you've served after the funeral is done by providing helpful information related to grief recovery. The program is made up of professional sympathy cards and two-sided grief recovery inserts created by OGR that can be personalized with your signature, funeral home's logo and contact information. Families will appreciate the gesture and it requires no time and effort on the part of your funeral home. OGR handles it all for you.
One of the questions on the Family Contact Program survey asks if families want more information on common grief- and funeral-related subjects. For anyone who answers "yes," we've developed a series of six Funeral Care Brochures designed for public consumption offering more information on grief services & support groups, planning funerals in advance, helping children cope with grief, financing funerals in advance, pet memorialization and "green" funerals.
Products
Need to mark off six-foot intervals to help your families socially distance, but don't want to just stick duct tape on the ground? OGR offers a set of 12 carpet markers you can order, each with a different phrase like, "Two truths: Love never dies, and memories are meant to be shared," "Being here shows you care" and "They can feel your love from here." OGR members get discounted pricing and can customize the markers with your funeral home's logo.
Services
Conquering the Call
How confident are you that every staff member who answers the phone is able to connect with the family on the other end? What about your competitors? How do they answer price shopping calls?
OGR offers price shopping services at four tiers ranging from a single call and email to a full analysis paired with training for your employees in-house at your funeral home.
Through a partnership with the National Funeral Directors Association, OGR offers the lowest in-house and webcast licensing fees in the industry, allowing you to keep a song in the heart of your funeral services.
Grief Support Group
Don't have the staffing necessary to provide grief support for your families? OGR Member Resources Director Nancy Weil is a Certified Grief Management Specialist and hosts a grief support group via phone called Hope After Heartache. Golden Rule funeral homes can offer access to this monthly group meeting for free.
A Virtual Hug
As COVID-19 limits how many people can grieve together at traditional services, OGR offers the opportunity for family, friends and loved ones to offer "A Virtual Hug." They record a voice message of comfort along with a memory or two that your bereaved families can listen to again and again. Tribute walls and social media posts can let them know they aren't alone, but hearing someone's voice goes that extra step to offer connection and is accessible to people of all ages.
Marketing Materials
OGR Logo & Plaque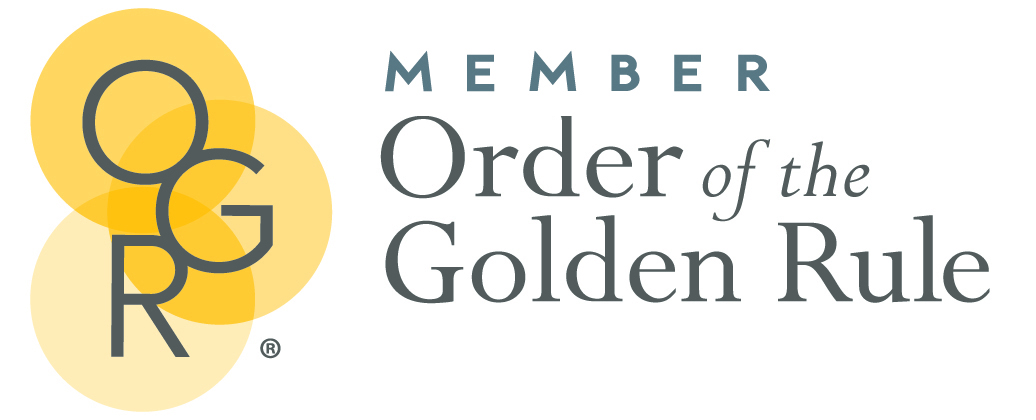 Golden Rule funeral homes are encouraged to add OGR's logo to their website and marketing materials to show that you are a funeral home that offers service "measured not by gold, but by the Golden Rule." You can also order a certificate indicating how long you've been a member and/or a membership plaque for your business.
All three of these are available for free. Just contact the communications department to request your logo, certificate and/or plaque.
'10-minute Talks' caregiver campaigns
Looking for a way to reach out to caregivers in your community? OGR is offering a new video series of "10-minute Talks " with Member Resources Director Nancy Weil, Andrew Loos of OGR member firm Heartland Cremation, and Heather Braatz, a licensed funeral director working at Worsham College of Mortuary Science. These lighthearted and entertaining talks are sure to bring a smile to the faces of those on the front lines, and serve as an easy caregiver marketing program for your funeral home to offer.
This is a free benefit for all OGR members, or you can order a customized version incorporating your funeral home's branding for $50. Just fill out this form to let us know which version you want.
'Stay Connected' marketing campaign
With so much of the news being filled with what people can't do, these messages are filled with what they can do. Best of all, you can also let them know what you are doing to help the families you serve during this time.
This campaign includes a blog post you can post to your website, 8 social media photo posts, additional social media posts focusing on the reasons to pre-plan funerals, and ads memorializing those who have died during the COVID-19 pandemic.
All materials are available to OGR members free of charge. You can have your funeral home's logo incorporated into the photo posts for $50. Order yours today!
'Have the Talk of a Lifetime'
OGR is proud to partner with the "Have the Talk of a Lifetime" campaign. It offers families practical advice and tools to help them have conversations about the things that matter most and how they hope to be remembered when they die and for generations to come.
'Do Funerals Matter?' Community Presentation Kit
Fight the declining value of funerals in the public's mind by presenting solid reasons that funerals matter and dispelling common myths many people believe to be true with OGR's exclusive PowerPoint presentation "Do Funerals Matter?" This professional-quality program offers a suggested script that covers how families benefit from funerals and explains the importance of sharing one's final wishes in advance with loved ones and funeral professionals.
Facebook Graphics
We have created graphics to help promote your commitment to high standards of excellence. They come in a package of 11, each representing one of the 11 ethical standards every Golden Rule funeral home agrees to abide by. The graphics have been optimized to post on Facebook as "photo" posts, but they can also be used on your website.
Even better? You can customize your set! There are 2-3 options for each standard. We are also happy to add your funeral home's logo to each of your choices as long as it's saved as a PNG file. Further customization like changing the font or using different pictures is available for a small fee.
Email [email protected] to get started.
Press Release Templates
Want to send out a press release to your local media for a significant event, but aren't sure where to start? We have created templates you can use for five common announcements: being accepted into OGR membership, a landmark anniversary, new activity or program, opening a new location and years in business.
You can find all five templates plus other useful documents in our Resource Library.
Graphic & Design Services
Many independent funeral homes are too small to have their own marketing departments, so OGR is happy to help! If you need presentation folders, help putting together an ad or other graphic project, OGR's communications & marketing department will do the work for you. If you hired a private firm to do the work, their services could run upwards of $150/hour. As a benefit of membership, we will do it for $75/hour. Contact [email protected].
Job Bank
Are you a student getting ready to graduate and get your first job? A seasoned professional looking for the next step in your career? An employer looking for your next great hire? The OGR Job Bank is a free resource to list your resume or list a job opening.
Connect
OGR offers the opportunity to connect with other independent funeral home owners and employees. Looking for advice? Use our Ask-a-Member Directory to find someone willing to answer questions in dozens of subject areas. Want to take your question to the full OGR membership? Send your email to the Communications Department and we'll forward it to everyone on our mailing list.
Curious if there are any other OGR member firms in your area? Use our interactive map marking every Golden Rule funeral home.
Stay connected with us every day by following us on social media:
[
BACK TO TOP
]
Awards & Member Recognition
Golden Light Award
OGR's most prestigious award, the Golden Light Award salutes professional excellence exemplified by individual members who have inspired others by their commitment to service. Members are allowed to nominate a fellow member who has distinguished themselves in the funeral profession through OGR involvement, community service or volunteer activities that demonstrate "service measured not by gold, but by the Golden Rule."
Community Service Award
Launched in 2008, the Golden Rule Community Service Award singles out a member firm for outstanding service to the community performed during the calendar year.
Exemplary Service Award
The Exemplary Service Award recognizes Golden Rule funeral homes that have displayed outstanding professionalism and exemplary service. Each of the top three nominees chosen by OGR members each year get recognized. They are chosen based on feedback OGR receives through the Family Contact Program.