Family Contact Program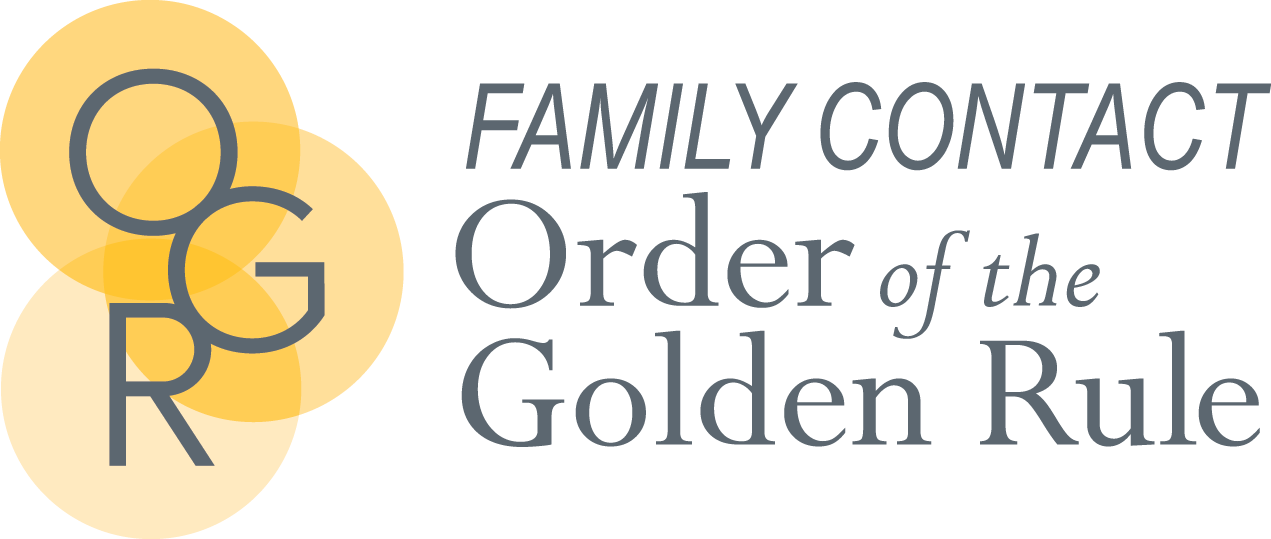 What is the Family Contact Program?
Golden Rule firms know that families come first, which is why OGR created The Family Contact Program. The Family Contact Program is a FREE member benefit that is simple to use and offers valuable information on your funeral home's operations, services and staff through surveying families you've served.
The Family Contact survey helps assess whether funeral homes are meeting Golden Rule standards. Each question asked helps to ensure members maintain the values that our membership holds dear. How do you know if the families you serve are truly satisfied? Will they tell other families about their experience with your staff and arrangements conference? Are they interested in pre-arranging? OGR's Family Contact Program can find these answers and more.
"When a change needs to be made, the fastest way to know is through the survey program. We all know our business is changing, so it is very important to be ahead of what families want."

Sara Walsh
Faulmann & Walsh Golden Rule Funeral Home
Fraser, Michigan
Learn what families thought of your services, ceremony, merchandise, and staff
Monitor areas of your funeral home and services that need improvement
Learn why families chose your funeral home
Recognize employees for superior service
Learn if you are meeting expectations on services
Receive suggestions on ways to improve
Optional Mailing Service
Recognition on social media
Eligibility for the Exemplary Service Awards
FREE member benefit!
The benefits don't end there! The program also offers resources and services catered towards members' needs to help them maintain their oaths as Golden Rule funeral homes. Are you keeping up with the Golden Rule? Find out by joining the Family Contact Program today.
International members can also take advantage of this member benefit by using the online version of the survey. Contact OGR to learn more.
---
Family Contact Program Materials & Features
Personalized Review of Service survey with your funeral home name, location, and unique Family Contact ID included on it. This all new family-friendly survey was developed in direct response to the information Golden Rule firms found most useful for improving or securing their funeral homes. Get the information that you really need to know!
Customized Online Survey Link to give to families. Not interested in mailing off the survey? Families are now able to take the Family Contact survey online.
Official OGR Letter of Explanation that you may send out with the survey that explains who OGR is and the importance of filling out the survey.
"The survey helps us know where we are dropping the ball and where we are doing an excellent job."

Linda Holman
Boone Family Funeral Home
West Jefferson, NC
Mail Out Envelopes (the outer envelope) imprinted with the Golden Rule logo.
Business Reply Envelopes for the family to return the completed survey to OGR for processing.
Monthly and Annual Reports that communicate a plethora of information about your funeral home and its operations.  These professional reports also include visual graphs that are not only pleasing to the eye but also make the data more accessible.
Online Reports Feature allows Family Contact participants to receive a notification every month when their reports are ready. Participants are able to log onto a secure, private website to view, save and/or download their monthly reports and other files related to the Family Contact Program using a secure access link and code. The online reports feature offers the following benefits:
Quick Delivery - No more waiting for the mailman. Participants have the efficiency and stability of always having access to their reports in a timely manner.
Easy Access - Never lose a survey again! Scans of the original surveys are accessible to participants through the online reports. They can download, print and save them at their own convenience.
Convenient Storage - Past reports are just a few clicks away. No need for participants to dig through any paper files. Just turn on the computer.
Opt-in Features
a 5 page Family Contact Monthly Report summarizing all responses
a 1 page (2-sided) Family Contact Monthly Newsletter
all original survey responses received for the funeral home during the month