Geri Oliverie awarded OGR's highest honor
INDIANAPOLIS (April 30, 2021) – The Order of the Golden Rule (OGR) is proud to announce Geraldine "Geri" Oliverie of Oliverie Funeral Home in Manchester Township, New Jersey, as the recipient of the 2021 Golden Light Award.
OGR is the world's leading professional association dedicated to making independent funeral homes exceptional. The Golden Light Award is OGR's highest honor, recognizing an individual who has made specific, meritorious contributions to society through is or her profession, community or field of voluntary service as career achievements.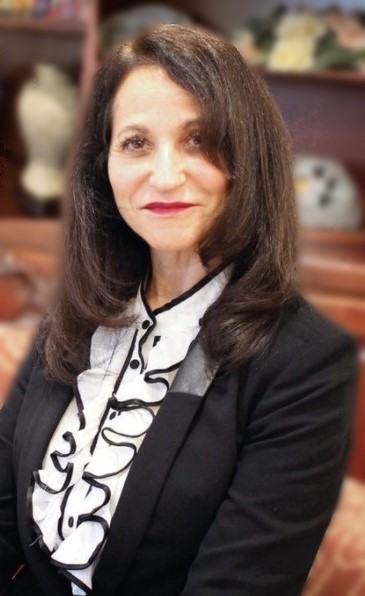 "I would like to thank my hardworking staff that supports all my endeavors within the community," Oliverie said in her
acceptance speech at OGR's virtual awards celebration Thursday evening, April 29. "The dedication and long hours required to make all of our community service projects work effortlessly are a true commitment to the profession they also have dedicated themselves to."
This award is a true sign of continued dedication to her profession and community. Oliverie has received OGR's Community Service Award twice, first in 2015 and again in 2019. She was also named Humanitarian of the Year by the American Cancer Society in New Jersey in 2015, was recognized by American Funeral Director magazine as their Funeral Director of the Year in 2020, and is a charter member of the Funeral Ethics Association.
Oliverie Funeral Home hosts a flu vaccination clinic every year in September and a blood drive every April, and is a platinum sponsor of both Manchester Day and the Lakehurst Fleet Reserve Summer Olympics.
Oliverie's latest venture is the business's new Life Celebration Funeral Home in Jackson, due to open this spring. It will feature a banquet facility, store and cafe for a completely new funeral experience.
# # #
About the Order of the Golden Rule
Founded in 1928, OGR is an association of independently owned and operated funeral homes throughout North America and overseas that share common goals of exemplary service, uncompromising care and compassion to families in their time of need. For more information, visit OGR.org.
Share this post: