Top challenges and solutions for managing your business on social media
It's part of our daily lives. We check what our friends and family are up to, keep up to date on news or entertainment, and yes, even check in on our favorite companies. What started as a virtual social gathering space has evolved into an advertising tool for businesses to grow and engage with their customers. But it's not always the easiest marketing tool to navigate, especially for small businesses, and especially in the funeral industry.
Have you ever considered turning to a digital marketing approach utilizing social media? We've heard many complaints over the years, and we've gathered some of the top challenges businesses face when trying to manage a social media strategy and offer some simple solutions to help get you on track.
Challenge #1: Time
One of the toughest issues that arise for many businesses, especially in the funeral profession, is the lack of available time to dedicate toward social media and digital marketing. When your time is divided between families and business, the time necessary for a successful social strategy is put to the wayside.
SOLUTION: Dedicating even just an hour a week to setting up a few posts across social media, updating what your business and staff have been up to, and to answer any comments/questions will go a long way. With scheduling tools (even free ones), it makes it much easier to schedule ahead of time to keep up to date.
Challenge #2: The overwhelming number of social platforms
I don't know about you, but I personally can be overwhelmed with how many social media apps are floating around every year. Some come and go (beware of those fad apps!) while others stay the course; it's a constant job just to keep track of them all and predict which are the important ones to invest in. Do you know which social channel best suits your business and demographic, and which apps not to get blindsided by? Elevating your digital marketing strategy with social media is all about finding the right avenue to get your message across and how. Facebook is a front-runner in advertising, while LinkedIn is superior for B2B. Have a visual aesthetic? Instagram is the one for you. So how exactly do you navigate the sea of apps?
SOLUTION: Look at what others are doing in your industry. You'll see a pattern very quickly where your competitors choose to focus on, where they succeed and where they might be struggling. Not to say you can't branch out, but if you see a successful advantage to being on one platform over another initially, go with your gut. There is always an option to move onto another platform.
Challenge #3: Managing your engagement and following
Have you ever dived into the comments on a Facebook post? Most of the time, we are just innocent observers. Maybe we even get a giggle out of the comments before moving on. But when you're navigating comments as a business page, especially one that deals with serious subject matter, comments can either be a welcome sight or a dreaded nightmare. While most comments are always well-received, there are always going to be instances of inappropriate behavior that needs to be monitored. If you aren't on top of it, it could look bad on your brand image.
On the other side of things, comments on Facebook can be the start of friendly conversation and engagement brands dream of. It's the story of the double-edged sword. Comments and engagement are encouraged, and even necessary for some algorithms (think Facebook and Instagram: when your engagement is higher, there is a greater chance of your content being shown). They provide a potential lead, just as a cold call, word of mouth or other selling tactics provide. But one negative comment can lead to a landslide of a disaster before you even realize what's happened.
SOLUTION: Don't have the time to constantly monitor? Our advice is to ensure you have those social platforms on your phone or connected to your computer. Give a quick glance every evening or morning. Typically, this will give you an average idea of what and when people are interacting with your posts and you can send a quick reply or continue the conversation without taking up much more than 5 or 10 minutes every day.
Challenge #4: Growth
Growing social channels has increasingly become harder and harder to do, with feeds being disrupted by noise, fake news and your posts just not being shown due to hard-hitting algorithms. Consistency in your posting schedule, knowing your audience and curating engaging content are all ways to help grow your page, but it's been proven that what used to work doesn't always cut it. Advertising has become a huge player on social media to get your message in front of your target audience.
SOLUTION: Contests and giveaways are always a quick way to grow your following. Have a product or service you could give away? A gift card or two you could offer your followers? Contests go a long way in the short term to start growing your audience. Retaining them? That's always the sticking point. But if you are targeting your core audience with the giveaways and have the content and the consistency to back it up, you'll be able to retain those followers you make in a quick giveaway.
Challenge #5: Creating and curating content
At the end of the day, it's the content you supply on your social channels that will drive growth, engagement, and retainability of new and current followers. Discovering dynamic content that informs, entertains and has a clear-cut call-to-action will help bring customers to your page and keep them there. The difficult part? Curating and creating content takes time.
Instead of a solution for this challenge, we have a few tips to help you along the way in curating and creating content that will help take your business' social pages to the next level.
Finding a balance
It's easy to get stuck in a cycle of the same content. Breaking out of the same content you post will bring variety to your channel and show off the personality of your brand (more about that later).
Becoming a resource
Outside of the service you provide, what are you able to offer your audience? For funeral professionals, maybe it's sharing grief resources, funeral etiquette, common questions or even a behind-the-scenes look into the director's shoes.
It's all about the aesthetics
Taking the time to decide on a color palette or the types of images/content you want to post will go a long way. Think about your favorite brands. When you see a logo, a certain color, sometimes just a single image, you're able to easily relate that back to that brand. On social media, the same logic applies. If someone scrolls their feeds and sees one of your images, they should automatically be able to link it back to you. The right aesthetics will become memorable from the start.
Personality
Don't be afraid to show the personality of yourself and your staff. Focusing too heavily on selling will result in people leaving your page and losing connection with you. The more personalized the post, the better. Sharing things like team birthdays, new hires, photos of your staff outside of work and giving back to the community, will bring a new light and personality to your business. Today, a human approach rather than a heavily marketed channel will always go a long way to appearing followers.
Managing your business' social media can be a task in itself, but the rewards you gain are always worth the effort. If you are looking to up your social strategy, resources are aplenty, from a quick Google search to even seeking out an agency dedicated to bringing that strategy in your head to fruition.
With a few habit changes, you will be on your way to a successful social strategy for your business.
Still not sure if you have the time to manage what your business is able to optimize? Check out the benefits of choosing a social media agency:
That lack of time for fleshing out a strategy that will set your business apart? Take the worry out of your hands with the help of an agency. With some guidance from you, an agency will take your vision, research the market and put together a strategy that will elevate your business to the next level while always staying true to your message.
Remember that full time job of monitoring and encouraging engagement? Agencies will take the work off your plate and dedicate the time and resources necessary for keeping up to date on all messages, both negative and positive, to continue to build an engaging and loyal follower base without you having to worry about how much time has passed.
Keeping a steady, consistent posting schedule can get the better of everyone. Without a steady pace that followers can come to expect, your audience might feel disconnected. An agency will not only curate the content but will put together a consistent plan that will ensure your business is always front of mind to your followers – without you even having to go in and schedule another post again.
Struggling to reach your audience of choice? With an agency, demographics and targeting are a key service in ensuring your posts are being reached by the optimal people. No more dead air, only the right people seeing your posts. Whether this is by researching the industry market or by directly advertising to those key groups, agencies will be able to uncover an audience you might never have been able to reach prior.
OGR members get 20% off social media packages, 28% off pay-per-click monthly management fees and 17% off SEO monthly fees with YourSocialStrategy.com.
This article was originally published in the Winter 2021 issue of The Independent. Click here to read the entire issue.
About the Author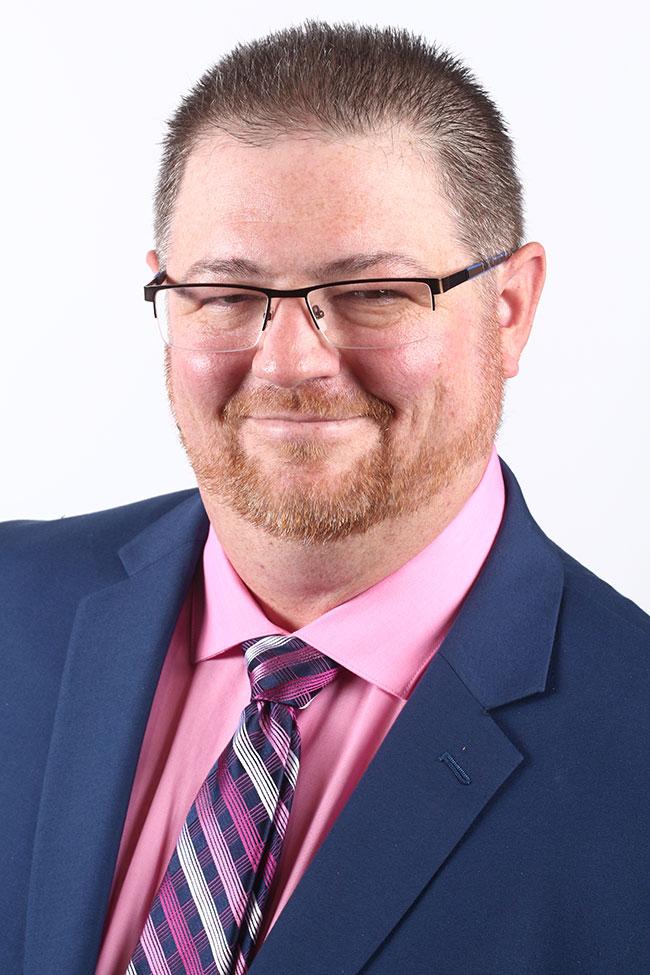 I started working in the funeral profession as president & co-owner of FrontRunner Professional. I worked with that company until leaving to start a new company called FuneralTech, which also became a Golden Services Group supplier. One of my goals and objectives is to offer a great service to a profession of professionals like yourselves. Digital marketing is still relatively new to the funeral profession and I would like to introduce you to it at a cost that is affordable to all funeral home owners.
Share this post: